Madison County Confederate Monument cleaned overnight by concerned citizen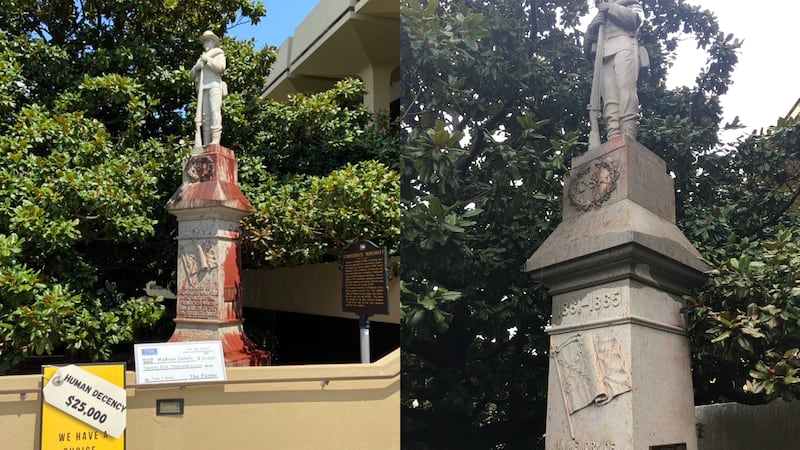 Updated: Aug. 26, 2020 at 10:25 AM CDT
HUNTSVILLE, Ala. (WAFF) - The Confederate Monument that stands outside the Madison County Courthouse was partially cleaned overnight by a concerned citizen.
The monument was vandalized when it was splattered with a dark red paint at the beginning of August.
Tuesday night a concerned citizen who owns a local power washing company chose to clean-up the monument. The citizen was able to remove a significant amount of the paint, but not all of it.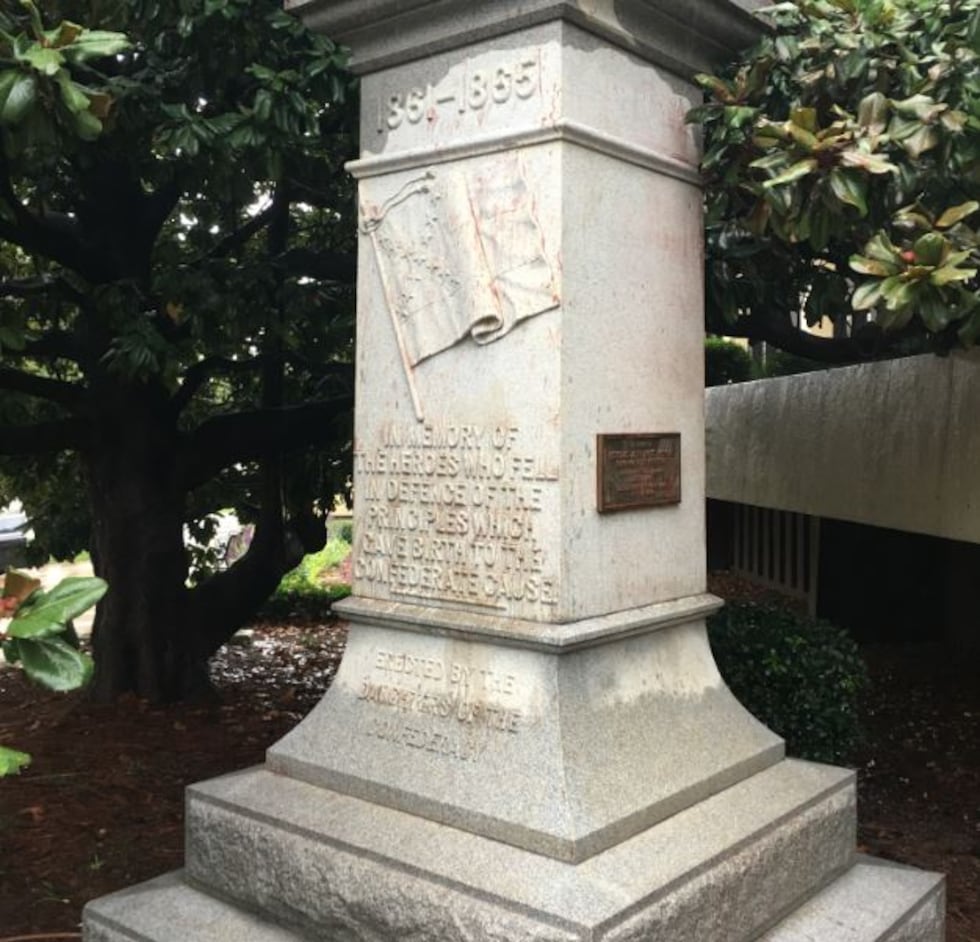 The citizen has asked to remain anonymous, he does not want any potential backlash over his actions and said he did it simply to help the city out and clean up vandalism.
He said he does not have an opinion on if the monument should be moved or stay, he just wanted to help the city out.
Madison County Commission Chairman Dale Strong said Monday that the commission was evaluating plans to clean the monument that could include taking it down, at least temporarily.
We've reached out to Dale Strong for a comment on the overnight cleaning of the monument, but have not heard back yet.
The monument has been a source of tension in the community, with some calling for its relocation, and others who have called it for to remain in its current place.
The Madison County Commission has been working on a plan to move the monument for months that's been held up by a State law prohibiting relocation of monuments that have stood for 40 years or more.
Copyright 2020 WAFF. All rights reserved.