Huntsville Woman scammed out of $8K by 'customer support' crook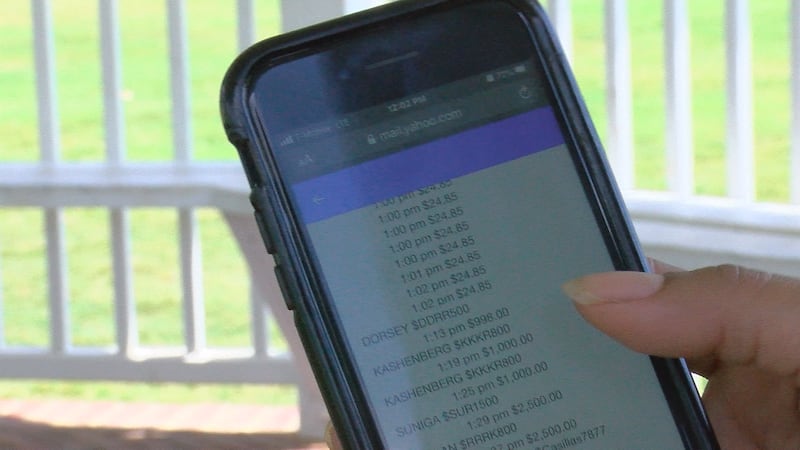 Published: Aug. 21, 2020 at 5:00 PM CDT
HUNTSVILLE, Ala. (WAFF) - Crooks posing as customer support agents on a popular payment app is draining bank accounts and leaving people across the country out thousands of dollars.
These scammers have set up a fake phone number and then list it on the internet claiming to be 'Cash App' customer support.
But as 48 News learned, the problem with that, Cash App does not have customer support by telephone; it's email only.
Lindsay Phillips just finished up school and was in between jobs. She was saving her unemployment checks to be able to afford a home for her two children. She used the Cash App payment system for years with no problems, so when the company offered to give her a routing number and account number to act like her savings account she didn't think twice.
You can hear the anxiety in Lindsay Phillips voice speaking to a man she thought was a Cash App customer support agent. She was at home when she noticed multiple withdrawals from a website, she wasn't familiar with. "Transactions started coming through. Back to back to back to back. I yelled to my mom 'I am being attacked. My cash app is being attacked.' My money was disappearing," said Phillips.
Phillips called the number she found on google and explained what was happening to a representative. He told her he would stop the transactions but in order to get the money back he would have to set up a new account. "He said to get this money put into that account that has been taken out and then transfer the rest of your funds into this account. It will only take a few minutes."
He convinced her to download a third party app that allowed him to have access to her phone screen. Once she did that, she watched as the scammer wired all her money to another account. "Once it was cleared on their end, they just hung up the phone. It totaled $8,473."
Consumer Advocacy experts said to avoid these kinds of scammers don't use search engines to find numbers or smart home devices like Alexa or Siri. Rather, the best practice is to go to the company's official website and look for their support section.
"I didn't know they didn't have customer service, because I never had any bad experiences so I never had to reach out to them for any reasons."
For Phillips it's a lesson a little too late but one she'll never forget. "Had I known that at the time, of course I wouldn't have kept that large amount in there, but I didn't know. And you wouldn't know until something like this happens and your start researching and googling."
Phillips filed a police report and has sent multiple emails to the correct customer support agent. So far, no luck getting her money back.
Once these groups have access to your checking or saving accounts, they will likely clean it out, you have better chance of getting you money back if it's linked to a credit card.
Copyright 2020 WAFF. All rights reserved.