Elkmont High School cleaning, sanitizing ahead of future reopening
Updated: Aug. 18, 2020 at 6:52 PM CDT
ELKMONT, Ala. (WAFF) - Wipe it down! That's what crews at Elkmont High School are doing to rid the building of Coronavirus. The school is closed this week after several students and teachers tested positive. Front line workers in charge of cleaning and sanitizing are making sure its safe when the school reopens.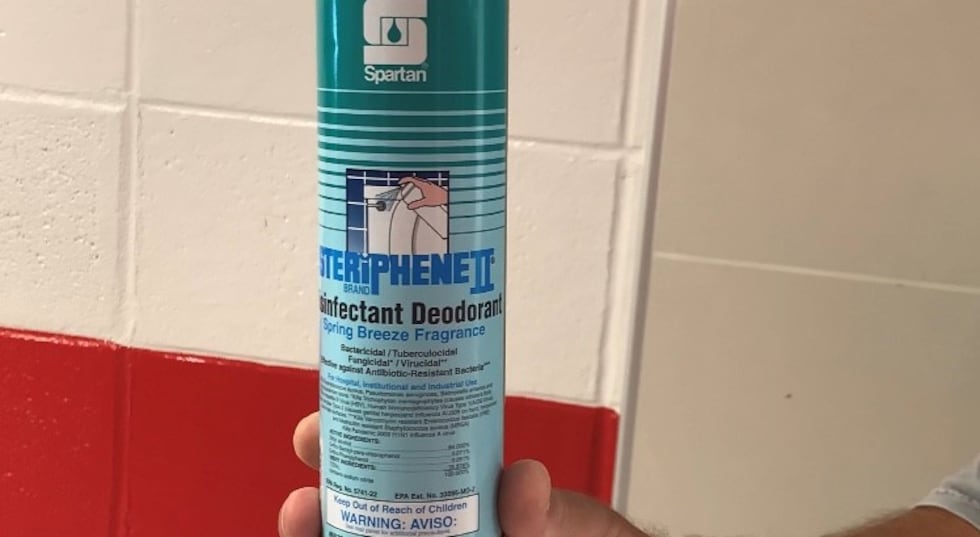 With the squeeze of a trigger a green gun sprays a solution that kills Coronavirus. Staff at Elkmont High School are using this week to clean and sanitize 60-thousand square feet - coating everything from desk tops and floors to lockers.
Steve Wallace is the maintenance and facilities Director for Limestone County Schools.
"We started out with mopping the floors with our disinfectant. We've gone over all our desks and teacher desks and common areas," said Wallace.
Janitorial staff hit the restrooms too soaking every square inch with a commercial grade disinfectant that will kill any and all germs. Elkmont High School shut its doors when several students and teachers tested positive for Coronavirus. Wallace and his crew went to work disinfecting everything in sight. They made sure each teacher is equipped with spray cleaner. And they set up an air purifier in the hallway.
"It emits a cleaning agent that goes through the school and the air conditioners in this school will actually pick that up where it will circulate through the entire school," said Wallace.
There are hand sanitizing stations on the walls now. The old school water fountains have been replaced with a sensor activated H2-0 dispenser. There are markers on the floors reminding students to practice social distancing. Signs are posted on the walls encouraging frequent hand washing.
"This school is ready to go. It's totally safe to come back in this environment," said Wallace.
Not only is the school a Coronavirus free zone, Wallace says these cleaning measures will also help rid the school of flu, common cold, and stomach virus.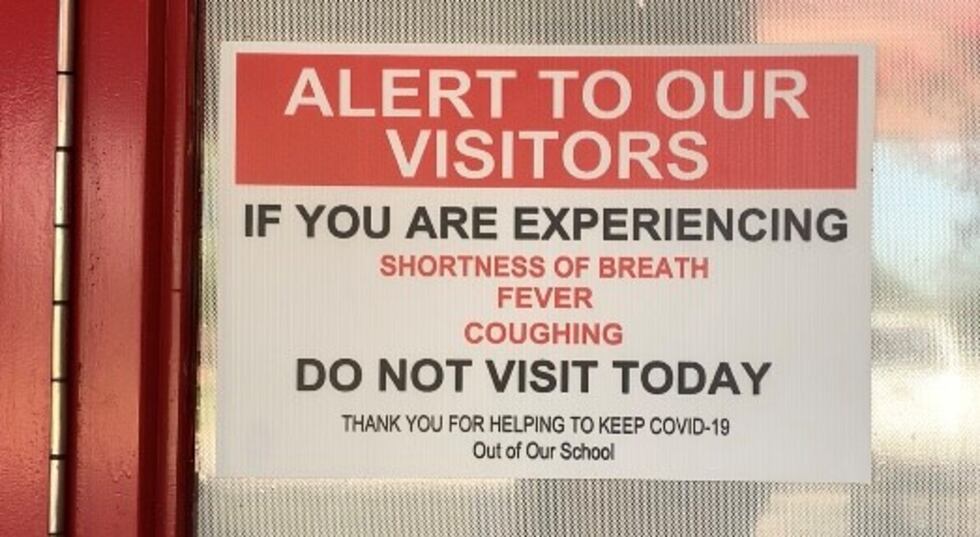 Copyright 2020 WAFF. All rights reserved.