More counties in 'moderate' risk category, but we're not in the clear yet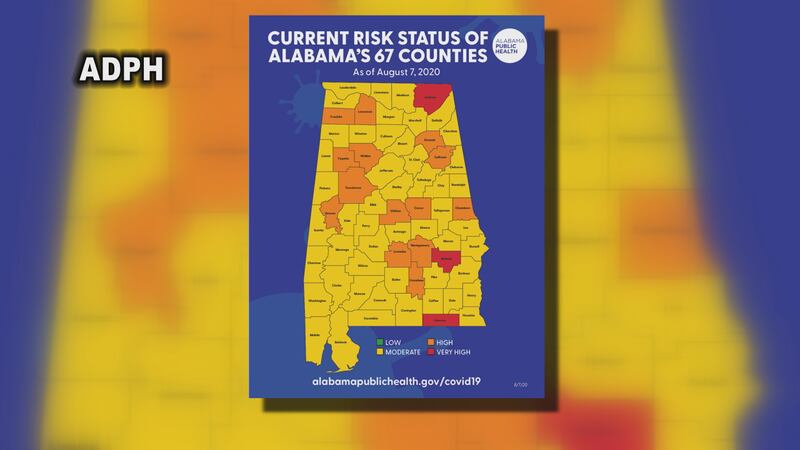 Updated: Aug. 7, 2020 at 9:09 PM CDT
BIRMINGHAM, Ala. (WBRC) - Some promising news from the Alabama Department of Public Health: more counties are falling under the "moderate" risk category in the state's color-coded COVID-19 risk indicator map.
The map shows the risk of COVID-19 spreading in each county, with red symbolizing "very high" risk.
Only three counties are now in the red, or the "very high" risk category: Bullock, Geneva, and Jackson.
But we're not in the clear yet.
"I am certainly pleased that it looks better, but I am very cautious that we must continue to be consistent and we must be vigilant," said Dr. Karen Landers with the Alabama Department of Public Health. "This certainly shows some improvement, but we are far from where we need to be."
Dr. Landers believes the statewide mask order and social distancing are helping get these numbers down.
She said if we stay on this course, our hospitals and emergency responders can get much needed relief.
Copyright 2020 WBRC. All rights reserved.