Man walking from Huntsville to Minnesota in silent protest for George Floyd
Updated: Jun. 2, 2020 at 5:52 PM CDT
HUNTSVILLE, Ala. (WAFF) - A Huntsville man left Tuesday morning on a 1,000 mile trek. He's walking to Minnesota to protest what he calls injustices and inequalities faced by black people in America.
Terry Willis says he's doing this for his son and his country.
Terry Willis has a long stretch ahead of him. He's walking 1,000 miles.
"I've mentally prepared for this," said Willis.
Walking from Huntsville
"I need to do something."
To Minnesota.
"It's a walk for equality."
With each step he takes Willis said, "It's a walk for change. It's a walk for justice."
Change Willis says starts with everyone.
"If one person decides to make a change and then another person decides to make a change you've got a million people deciding to make a change."
Willis kicked off his silent protest after a quick prayer from inside the Fade Factory in Huntsville.
He plans to end his walk in the exact location where George Floyd was killed in Minnesota.
"My emotions are everywhere."
Willis says Floyd's death hit him hard.
"I don't care if he was black or white. Just to watch a man's life be taken like that especially from someone who is supposed to protect us who doesn't have mixed emotions about something like this," said Willis.
Willis says he's not trying to put the blame on *all cops.
"I'm not saying all cops are bad just like not all people are bad but there are bad cops and there are bad people."
Willis hopes his protest is a step in the right direction to help others put their best foot forward when it comes to challenges faced by race in our country.
"My voice. Our voice will be heard from me making this walk."
A walk Willis hopes will help heal a divided nation.
There's a pace car following Terry as he makes his way to Minnesota. He plans to arrive in Minneapolis by June 16th.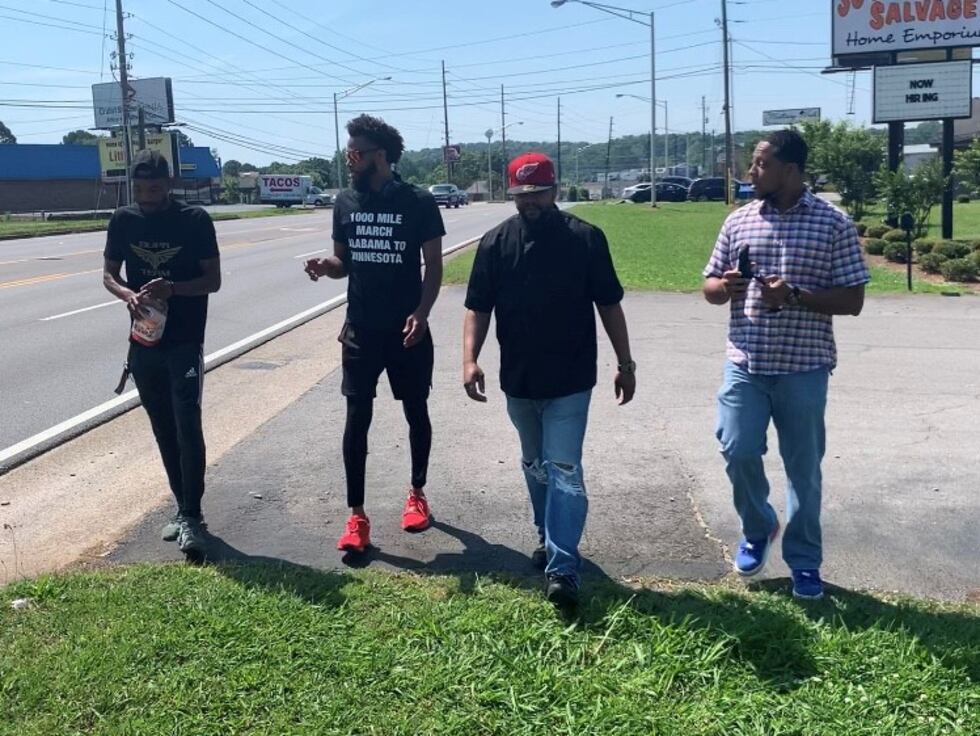 Copyright 2020 WAFF. All rights reserved.