Peaceful protest held in Downtown Huntsville in reaction to George Floyd killing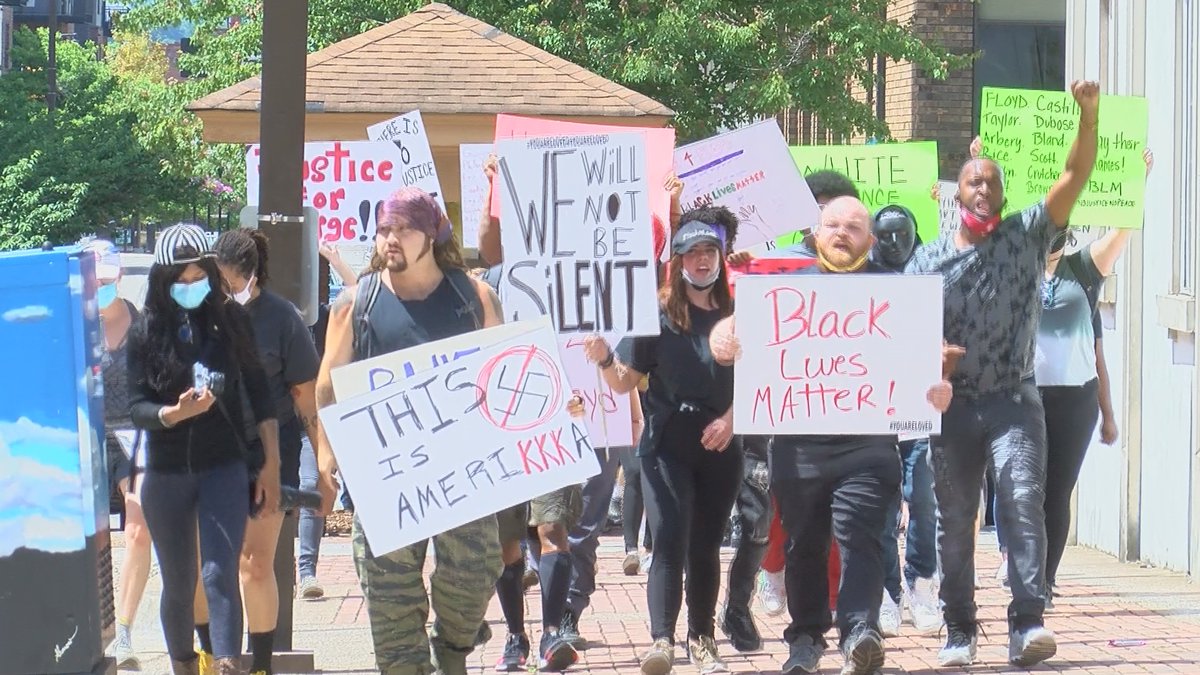 Updated: May. 30, 2020 at 11:25 PM CDT
HUNTSVILLE, Ala. (WAFF) -"I can't breathe" were the words chanted by hundreds of protesters in downtown Huntsville to honor George Floyd.
Those were also Floyd's final words before he died while he was being held down by a Minneapolis police officer's knee for 8 minutes.
"Too many times we see ourselves protesting and yelling out for change, but it hasn't happened and now we are finally deciding to stand up nationwide. We are not going anywhere, we are here, we are tired and we are fed up," said protester Aaron Horton.
To help raise awareness and end police brutality against African Americans, local organizers held a peaceful protest at the Madison County courthouse.
"I've realized that I can't say you are loved and not stand for everyone. So, I felt it very important to stand up for black people as a white person because it's not a enough support" said organizer Caleb Snell.
Demonstrators marched for 3 hours, made speeches about the importance of equality for African American people and held signs expressing the change they would like to see.
"My name is Aaron Horton, I love my mom, I love my grandmother, I have two children that I love dearly. I'm a student, I'm not a thug, I work hard every single day, I take care of my family when they need me. So, when you come up to me and see me as just another black male, or just thug, or just another trouble maker that's not who I am," said Horton.
The officer involved in Floyd's death is charged with third-degree murder and manslaughter.
Protesters say they are hopeful to see a conviction for all officers involved.
Copyright 2020 WAFF. All rights reserved.