Huntsville website creator making sense of COVID numbers
Updated: May. 15, 2020 at 11:16 PM CDT
HUNTSVILLE, Ala. (WAFF) - We've been thrown a lot of data over the past two months. COVID-19 case numbers, demographics and, sadly, deaths.
These numbers are compiled by the state but if you're getting lost in them, a Huntsville man is trying to help us make sense of them.
David Marconnet has been pulling double duty.
"I do spend a lot of time on it on a daily basis, you can ask my wife she's put up with me a lot because I've been working on it so much," said Marconnet.
Balancing his day job as a Huntsville software developer and his new daily job for the past two months running the website bamatracker.com.
Taking data directly from the Alabama Department of Public Health's dashboard and reconfiguring it for the everyday person to understand.
"I didn't see that they were going to track the numbers over time. I had been working on a way to aggregate their data daily and starting plotting it out over time, they've seen added a little bit to their tracker that does that but I believe that the Bama Tracker that I've been building has a little bit more especially on the county by county level," said Marconnet.
The website is seeing traffic of about 15,000 to 20,000 people per day.
"A lot of people like to use that to say how is Madison to Limestone or versus some other county that is nearby them," added Marconnet.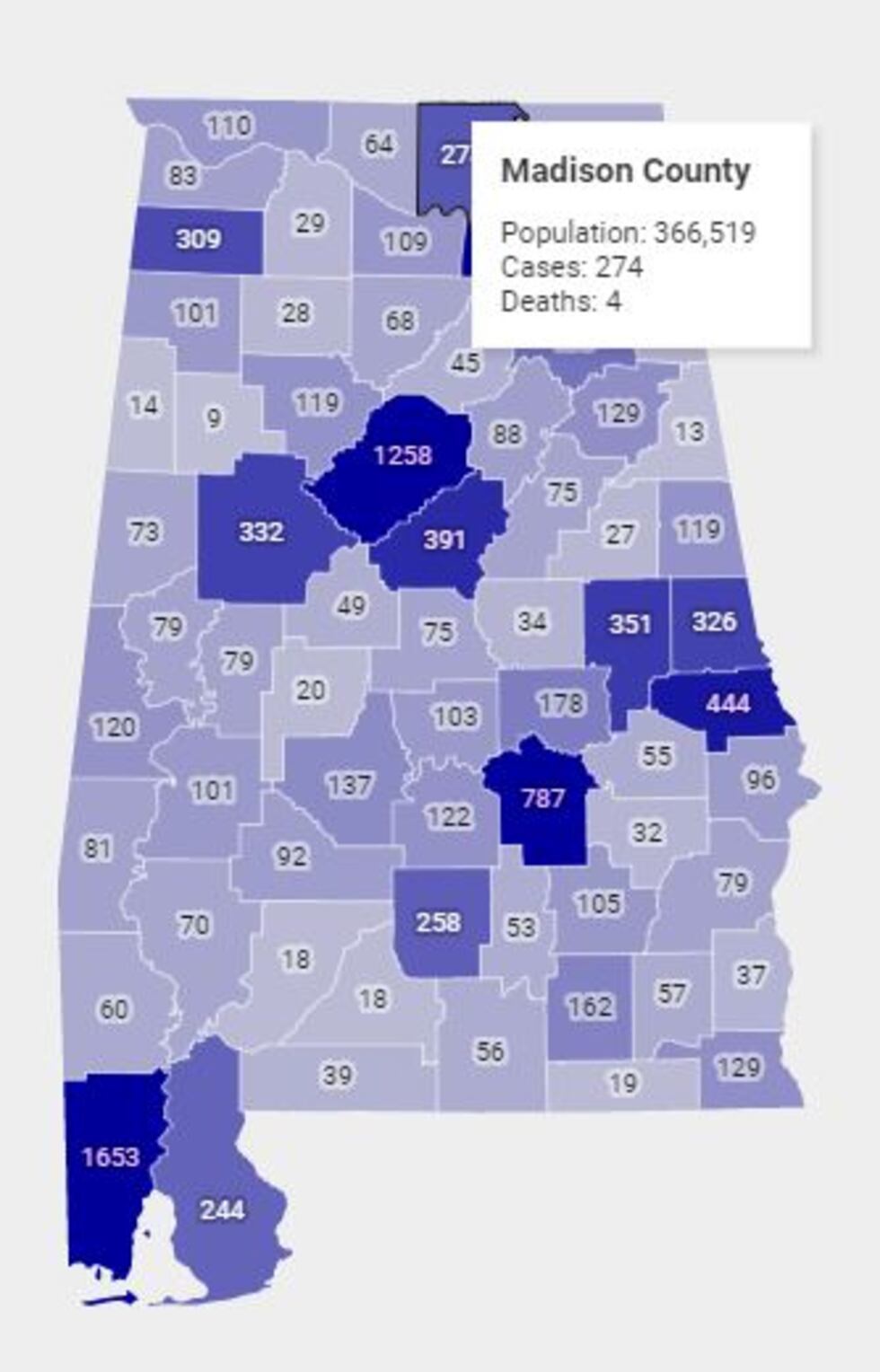 We're now five days into looser restrictions on the safer at home health.
Marconnet says it will take some time to see changes in the stats.
"We'll see that one way or the other in the next 10 to 14 days. The numbers have actually been climbing some this week already but again, I don't know where the lag is in the data, when were those tests performed versus when were the cases counted etc.," added Marconnet.
He doesn't make any money off the website and he definitely isn't running it for political reasons - it's just data and maybe some coffee.
That's an option at the bottom of the site, just treating him to a cup for his efforts.
Marconnet said he's looking forward to being able to post recovery data from the health department as soon as hard numbers come in.
Copyright 2020 WAFF. All rights reserved.