Huntsville Hospital receives first shipment of remdesivir to fight COVID-19
Updated: May. 14, 2020 at 7:13 AM CDT
HUNTSVILLE, Ala. (WAFF) - There's been differing opinions on what doctors should use to treat patients with COVID-19. And now there's a new drug on the table.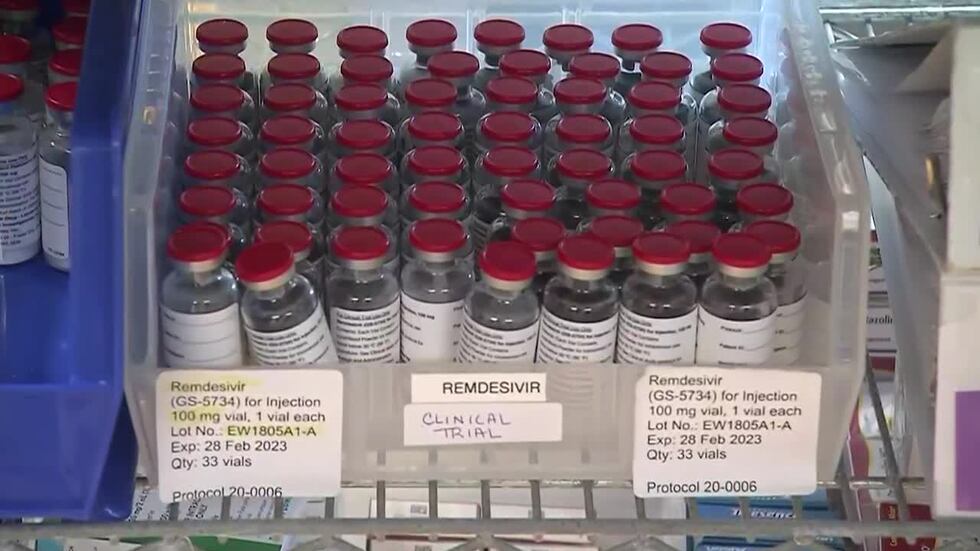 Last month we talked with Dr. Ali Hassoun about hydroxychloroquine. He was using the drug then and tells us he's still using it now to treat patients with COVID-19. But soon he can start using Remdesivir.
Tuesday the Alabama Department of Public Health got it in, and Huntsville Hospital got its first shipment of the drug Wednesday.
We asked him if there could be negative side effects. He says since it's so early on, there's not a lot of data available.
But he says one study in China showed gastrointestinal and bleeding issues.
He says the FDA issued an emergency approval for it based on a national institute of health study. That study showed progress for COVID patients after taking it. Dr. Hassoun tells us he doesn't think he'll be able to prescribe it to all of his COVID-19 patients initially
"Because of the limited supply, I'm suspecting we are going to have certain criteria for patients to be used. So not everyone is going to be eligible probably until Remdesivir is widely available," Dr. Hassoun said.
Dr. Hassoun says Remdesivir will be given to patients through an IV.
Copyright 2020 WAFF. All rights reserved.