Denny Hamlin, FedEx donate more than 60K meals to Chesterfield Food Bank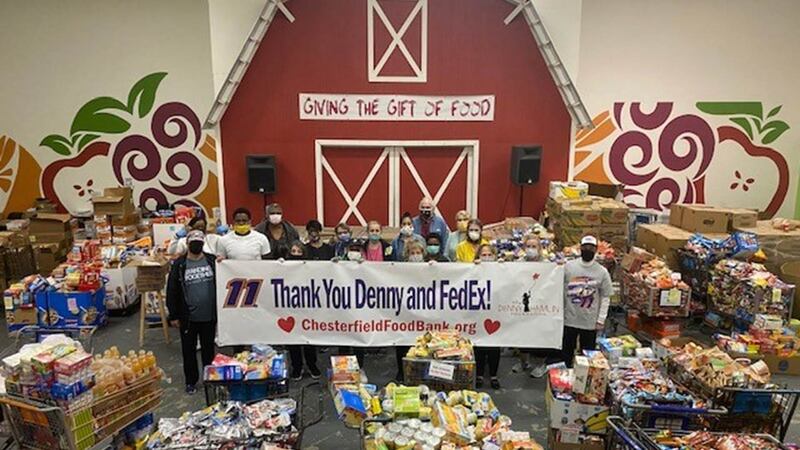 Updated: Apr. 15, 2020 at 9:07 PM CDT
CHESTERFIELD, Va. (WWBT) - Chesterfield native and NASCAR champion Denny Hamlin helped donate more than 60,000 meals to the Chesterfield Food Bank.
With help from his primary sponsor, FedEx, the meals donated will provide food to more than 4,000 Chesterfield families for a week.
Hamlin says Chesterfield will always be home and during these hard times, he wanted to do what he could to help.
The donation comes just ahead of this weekend's virtual NASCAR event in Richmond, where Hamlin and Fed Ex will pay tribute to the 475,000 FedEx employees working to deliver shipments.
Copyright 2020 WWBT. All rights reserved.