Russellville mayor donates chicken to city employees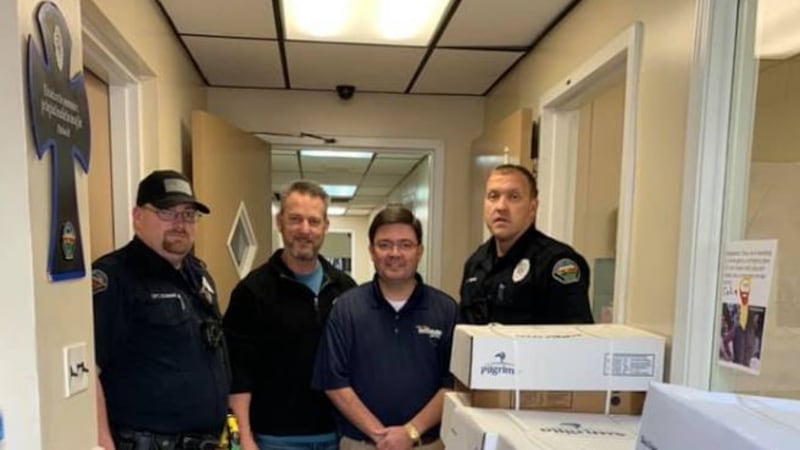 Updated: Mar. 26, 2020 at 7:10 AM CDT
RUSSELLVILLE, Ala. (WAFF) - In tough times, the mayor of Russellville is stepping up to help out.
The Russellville police department, posted on Facebook saying Mayor David Grissom personally bought 90 boxes of chicken from Pilgrim's Pride. Each box weighs 40 pounds.
Grissom donated the boxes to every city employee!
"We as employees thank you for what you do each and everyday," read the Facebook post from the police department.
Copyright 2020 WAFF. All rights reserved.