Community raises money for Lawrence County boy injured during tornado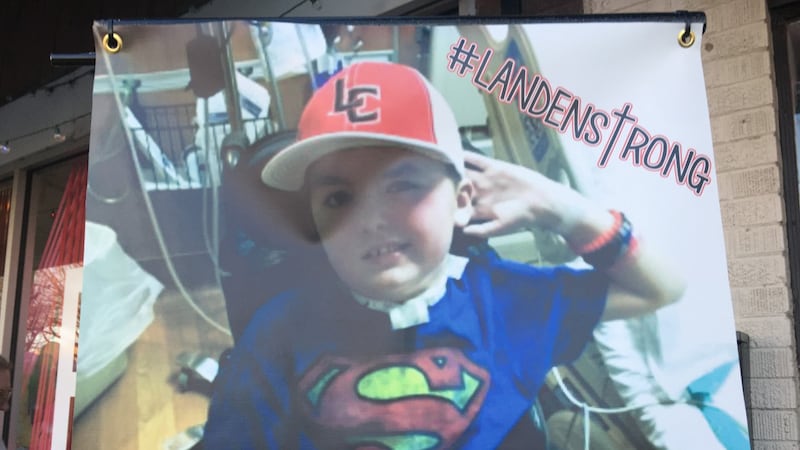 Updated: Feb. 28, 2020 at 8:50 PM CST
MOULTON, Ala. (WAFF) -It's been two months since the deadly tornado ripped through Town Creek, killing Chase and Keisha Godsey, and injuring their son Landen.
Landen is still recovering in Children's Hospital in Birmingham.
Virginia McElroy and her husband Lamar traveled from Tuscaloosa to donate to help Landen and his family get a new home.
"We were very fortunate when the last tornado came through Tuscaloosa and we actually watched it go through from the comfort of home knowing that our loved ones was spaced out across the city and we weren't with them at the time thinking about we might have lost both of our parents in one quick action," said McElroy.
Modern Woodmen life insurance company hosted the donation drive and is matching up to $20, 000 worth of donations received.
"And it really touches our hearts when we hear of stories like this when there is a need and most of Landen's family are clients of mine, so it was really important for me to try and help them," said Amber Reynolds, financial advisor for, Modern Woodmen.
Virginia said she is hopeful that the donation drive will not only help Landen and his family rebuild, but also bring healing to them and the community as well.
"It's just not about a storm, it's just not about providing funds for someone to have a better life but healing is healing whether it's through donations or giving each other hugs," said McElroy.
The event raised $57,798.25 for Landen and his family.
Copyright 2020 WAFF. All rights reserved.