New details on the home where an escaped murderer was captured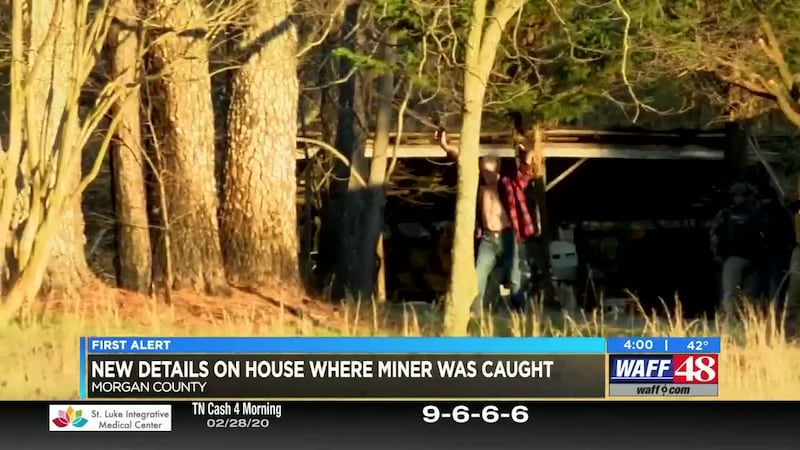 Updated: Feb. 28, 2020 at 4:56 PM CST
MORGAN COUNTY, Ala. (WAFF) - Investigators shared new details about the capture of convicted murderer Daniel Miner.
Miner was convicted for murder back in 1994 and was serving a life sentence in Talledega County.
He walked off work release sometime Saturday.
Investigators say Miner was in the house with someone who he didn't know.
They are calling it wrong place wrong time.
However, this isn't the first time law enforcement has been to this home on Pitts Road.
"We are aware of that house. We have been there several times before in November of 2019 a murder suspect from Winston County was arrested there. And just in our call records, we've been out there numerous time for violence and drug related offenses." MIKE
Deputies were told by US Marshalls that Miner was at the 27 Pitts Road home.
With its history, investigators are now taking a closer look at this home.
"We'll continue to see is there a pattern of drug use, drug abuse, is that somewhere that we need to continue to look into. So, we're doing that on our end and the US Marshalls they're doing it as well connecting the pieces to see if the individual was assisted, aided and we exdpect additional things to come from both of those avenues." MIKE
"After several hours, Miner surrendered to law enforcement. He was then brought HERE to the Morgan County Jail where Department of Correction officers were waiting for him.
Copyright 2020 WAFF. All rights reserved.