What's changed 10 years after deadly UAH shootings?
Updated: Feb. 10, 2020 at 9:00 PM CST
HUNTSVILLE, Ala. (WAFF) - Ten years ago, we were covering an unthinkable story.
University of Alabama in Huntsville assistant biology professor Amy Bishop Anderson had been denied tenure, lost her appeal and was about to lose her job. She snapped. She pulled out a gun and began shooting her colleagues in the middle of a biology department meeting.
WAFF 48 News has been following this story since that fateful Friday afternoon in 2010 and went back to campus to see what's changed and where time has stood still.
Whiel evidence boxes labeled "Amy Bishop Anderson" sit on shelves in a locked room at the Huntsville Police Department's Criminal Investigation Division, Anderson is under lock and key at Julia Tutwiler Prison for Women in Wetumpka.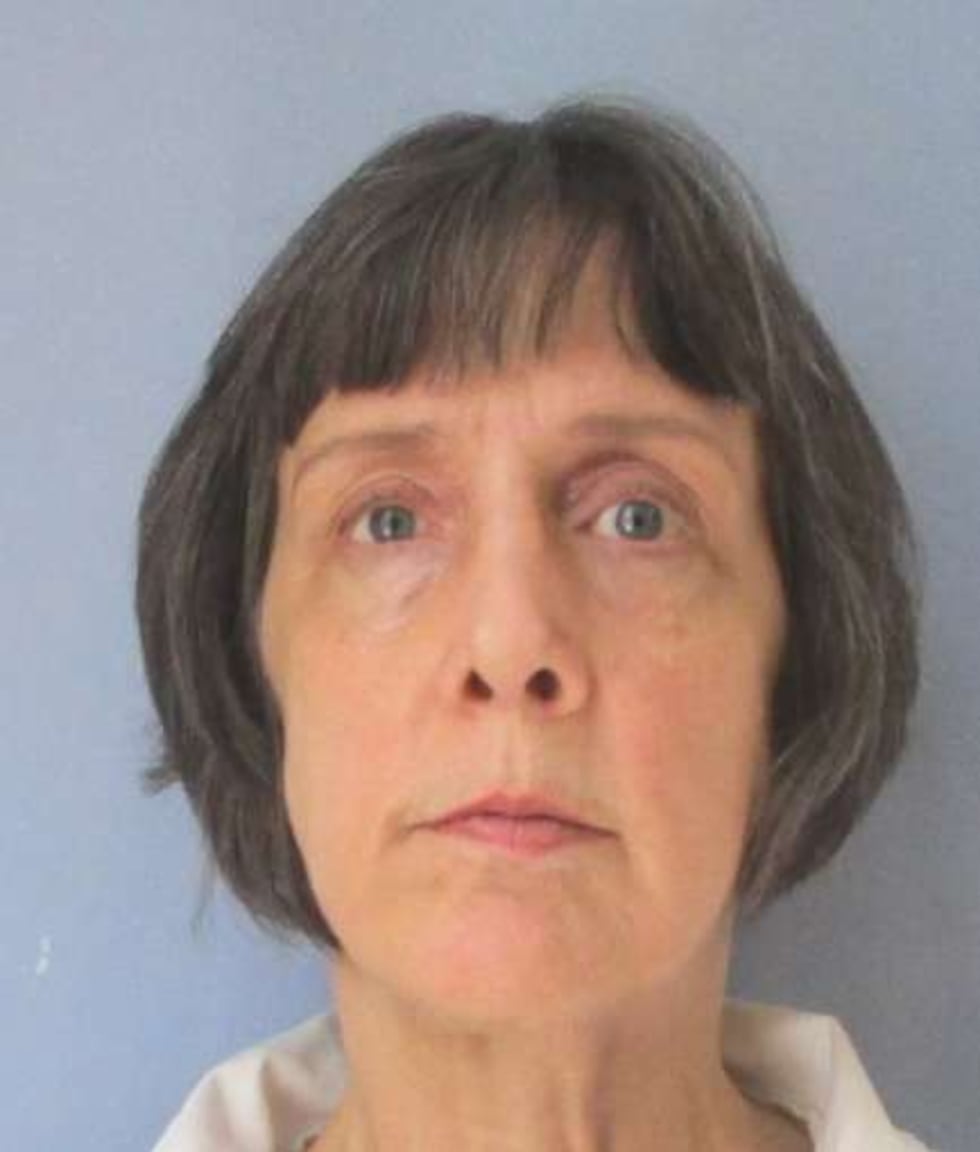 She is 55 years old now, living out the rest of her days in medium security and sleeping in an open dorm.
She pleaded guilty to killing three people: The head of the biology department, Dr. Gopi Podilla, Dr. Maria Ragland-Davis, and Dr. Adriel Johnson. She also pleaded guilty to injuring three others: Dr. Joe Leahy (who was shot in the head, survived, returned to teaching, but died suddenly in 2017 of a heart attack), Stephanie Monticciolo, and Dr. Luis Cruz-Vera.
Dr. Debra Moriarity would have been her seventh victim, but the handgun jammed. Today, she still has many questions.
"I want to know why. Why did you think this was what you had to do?," Moriarity said.
Moriarity led the biology department after the shootings. While she still has her lab and conducts research on a "volunteer" basis, she is now officially retired. She says left as department chair, disappointed, that the university still falls short in its tenure process.
"I really wanted the university to move forward in some type of counseling that would be automatic when letters of recommendation would be written for them and things like that. I don't see that has happened and that worries me," she said.
University of Alabama in Huntsville provost Dr. Christine Curtis has a different perspective from Moriarity.
"We offer to our individuals who do not receive tenure support. The Employee Assistance Program offers counseling, so that is available. It's not something we can force upon them. We can simply give them the opportunity. We also try, at the department level, to assist the person in obtaining other employment, if that's possible," Curtis said.
UAH did not perform background checks on faculty when Bishop Anderson was hired. Now it does.
UAH associate provost Dr. Brent Wren said, "To my knowledge, as I understand it, routine background checks wouldn't have picked up anything in her past."
Her past includes the shooting death of her brother, Seth. His 1986 death was initially ruled accidental but now murder. After the UAH shootings and an inquest in Massachusetts, authorities indicted Bishop Anderson for Seth Bishop's death.
Bishop Anderson was also investigated and questioned for putting a pipe bomb in the home of a former boss. No charges were filed in that case.
Still, Wren says the university has made progress in protecting its nearly 10,000-member student body and additional staff.
He notes the addition of the UAlert emergency notification system since the shootings. Critical safety information is relayed electronically in real time
UAlerts send a call, text or tweet to cells and emails.
Curtis and Wren also point to the formation of BETA,the Behavioral Evaluation and Threat Assessment team. This team responds to reports of faculty, staff and students who are having "difficulties" and/or demonstrating concerning behaviors.
The BETA team identifies, assesses, manages and "where possible" reduces and/or prevents this concerning behavior. Members of the team, who are from various disciplines or departments on campus, determine if this member of the faculty, staff or student falls into the extreme risk, high risk, moderate risk and low risk classification.
"So if a person were not tenured or was going through the appeals process and became agitated in such a way that we felt that someone felt that they might be a risk to themselves or to others, only then would Beta be involved in the appeal process Otherwise, it runs as it always would," said Wren.
Dr. Joe Ng witnessed Bishop Anderson's 10-minute melee in that conference room in 2010. Through the years, he tries to understand it scientifically/
"I quickly realized this is not just a mental issue," he said.
Ng doesn't go to the movies or enjoy the Fourth of July because of the sounds he hears that remind him of Feb. 12, 2010. The mass shooting left Ng with post-traumatic stress disorder. So now, he studies it.
"As the years go by, you know, I'm seeing it less as a crime and more as a disease," he said.
There have been physical changes on campus, too, in these 10 years.
The conference room where the shootings happened has been converted to office space. Across the hall from that office space is a new conference room, surrounded by glass. That glass allows others to see out and others to see out.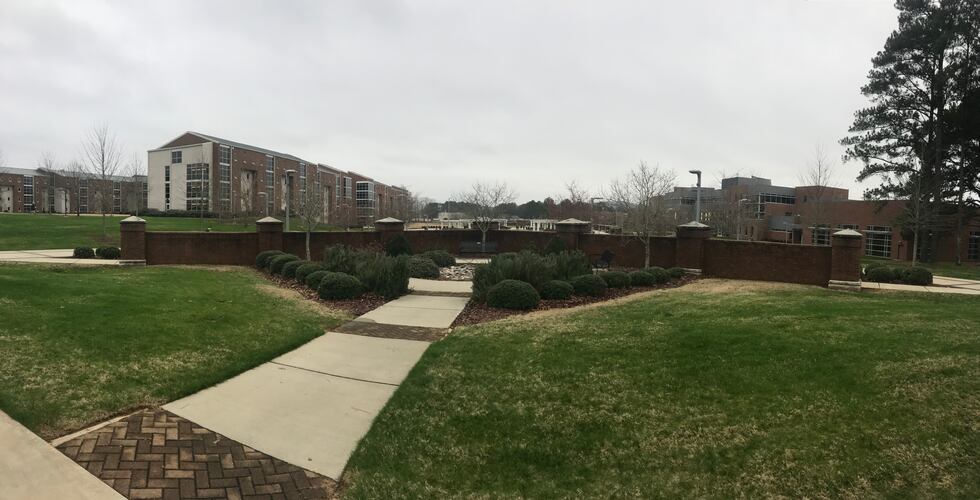 There is a living garden along the university's growing greenway. It stands as a daily reminder of that horrific day. A reminder, as several shared, to act and not react in cases where someone demonstrates unsettling behavior, to "see something. say something."
Moriarity definitely wants to say something. To Bishop Anderson. In person.
"I would want her to hear that I forgive her. I don't forgive what she did, but I can't hold any hate in me because then, she would still be harming me. So I don't hate her. I hate what she did and I think part of me wants her to know that," Moriarity said.
It is doubtful that an in-person conversation could happen.
WAFF 48 News requested an interview with Bishop Anderson. A prison spokeswoman said that Bishop Anderson declined.
Bishop Anderson's husband, Jimmy, also declined an on-camera interview, but he did share that he and Amy are still married for financial reasons. "It's cheaper." he said.
Their four children are now adults. One is even a teacher.
He also said they rarely go to Tutwiler prison for a visit.
On Feb. 12, the University of Alabama in Huntsville will pay tribute to those fallen faculty members with a 10-year anniversary day of remembrance. It will be held in the living garden along the campus greenway.
Copyright 2020 WAFF. All rights reserved.