Poarch Creek casino proposal promises $1B for Alabama
The Poarch Creek proposal
Updated: Feb. 11, 2020 at 10:05 PM CST
HUNTSVILLE, Ala. (WAFF) - While states on every side of Alabama have turned to lotteries to find much needed funding, one group is dangling an interesting offer in front of lawmakers.
The Poarch Creek Indians say they'll funnel $1 billion dollars to Alabama. But there's a catch. The tribe wants to add two casinos and tables games like blackjack and roulette.
And it wants to be the only game in town.
Former Alabama state Sen. Gerald Dial isn't on board. Dial is part of the group Poarch Creek Accountability Now. Dial says Alabama should open up the bidding so it can get the best deal.
"Once you pass a constitutional amendment, you can't say the Poarch Creek Indians get the casino. You've got to have a process where you give anyone an opportunity. If someone from Las Vegas wanted to build one in Huntsville, they'd have the same opportunities," said Dial.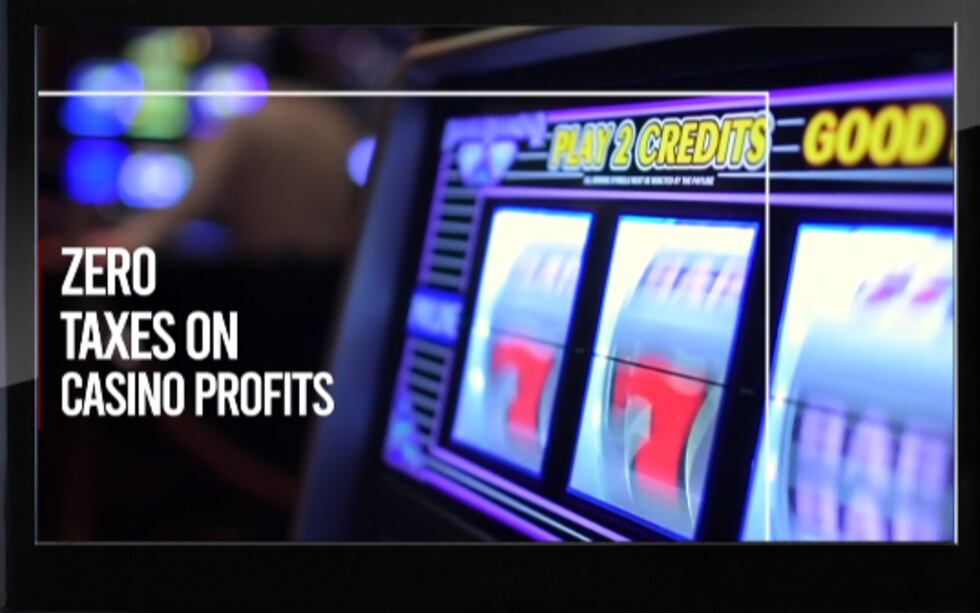 Groups like Poarch Creek Accountability Now are worried about a gaming monopoly in Alabama. District 21 Rep. Rex Reynolds of Madison County says there should be more transparency.
"Let's put it out there and let the Poarch Creek Indians compete for it just like somebody else might compete for it. I don't know if anyone can compete with them in Alabama since they've got existing casinos," Reynolds said.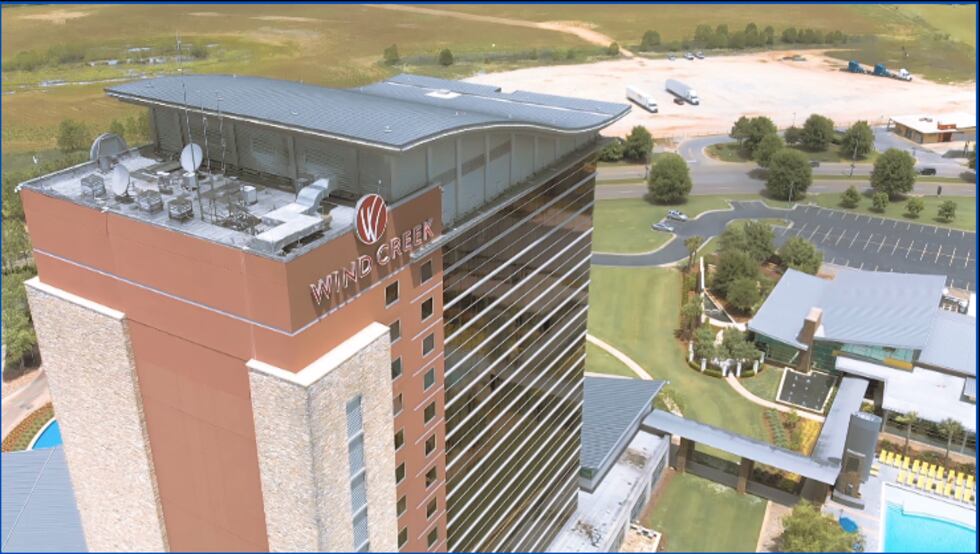 There is one casino in Atmore, another in Wetumpka and a third in Montgomery. Poarch Creek Accountability Now maintains the tribe isn't paying taxes on $3 billion in revenue.
Poarch Creek vice chair Robert McGhee says that isn't the case.
"I don't know where they get their numbers from. We pay hundreds of millions in payroll taxes," said McGhee.
McGhee believes the Poarch plan makes the most sense. He says, in exchange for gaming exclusivity, the tribe will pay the state of Alabama $500 million in license fees to build new casinos in Jefferson County and northeast Alabama. On top of that, he says the tribe will give Alabama 25 percent of its revenue, an estimated $350 million per year.
"They can't just say, we'll pay you 25 percent," said Dial. "What if they want 28 percent? In other states, it's as high as 49 percent."
McGhee says add in a license fee of $225 million for the three existing casinos and Alabama will have more than $1 billion to fund much-needed projects.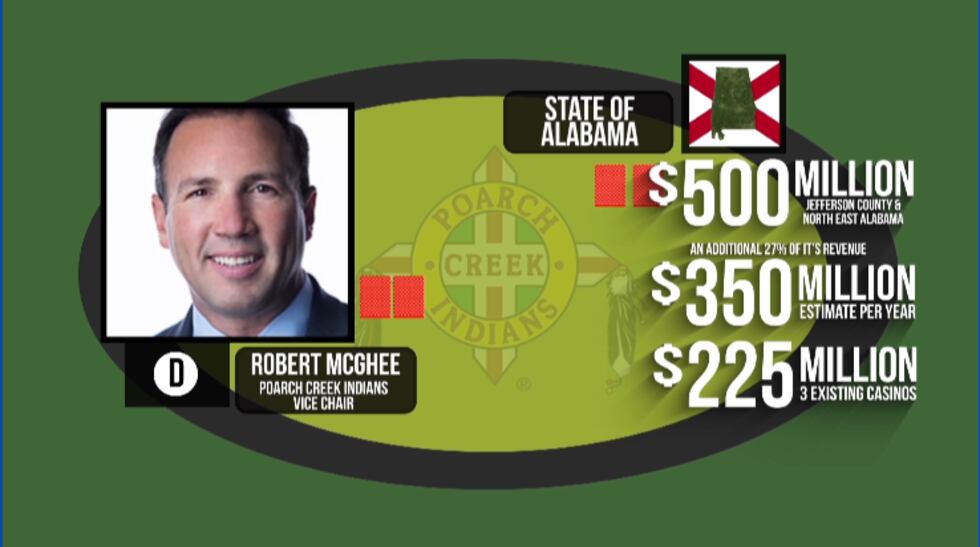 Huntsville's Anthony Daniels is the Democratic leader in Alabama's House. Daniels says he's open to any plan that will help the state in the long run.
"At the end of the day, for me, it's about bringing more revenue in, whether it's education, or Medicaid expansion or other things that's going to really give us an opportunity to experience growth long term," said Daniels.
While many Alabama lawmakers say they're willing to listen to the Poarch Creek proposal, Reynolds admits it's not his top priority.
"We're gonna move forward on a lottery. We clearly got that message during our conference meeting yesterday. I think it's the right thing to do. The people want to vote on a lottery and I think we need to give them an opportunity to," said Reynolds.
While Alabama is being courted with the promise of $1 billion, Gov. Kay Ivey says she needs to see tax revenue numbers from her economic team before starting serious discussions with the Poarch Indians.
Copyright 2020 WAFF. All rights reserved.