PA clothing company responds after Steelers win over Browns with new shirt: 'Pittsburgh finished it'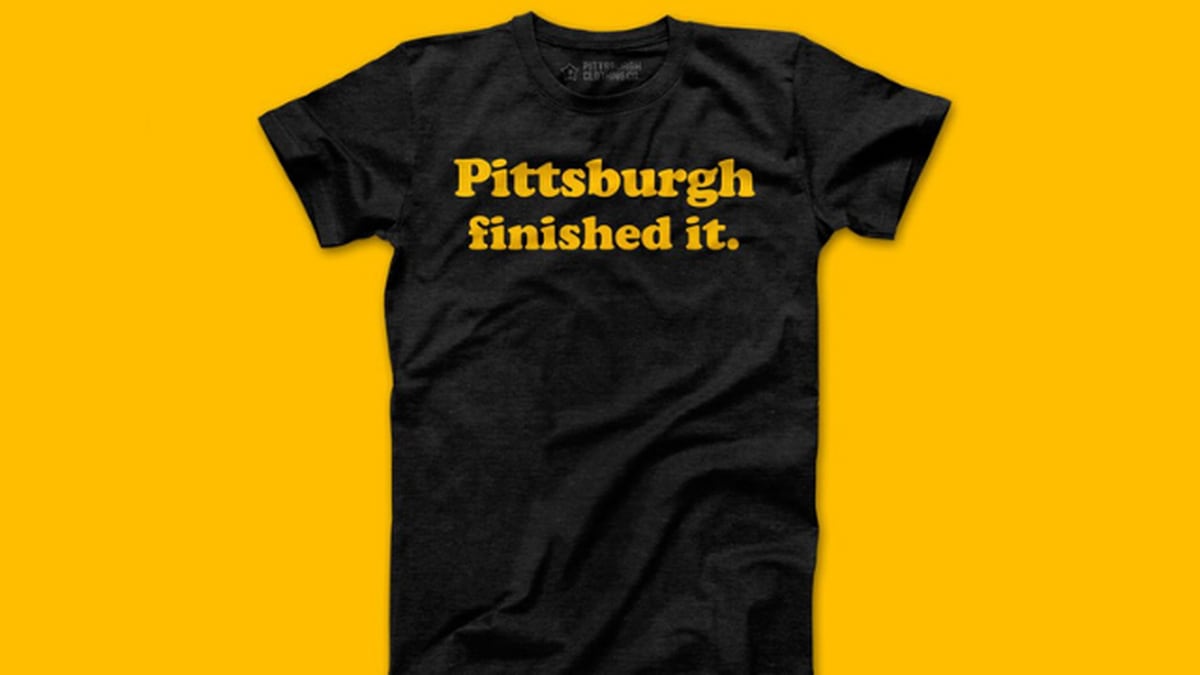 Updated: Dec. 2, 2019 at 10:14 AM CST
CLEVELAND, Ohio (WOIO) - Northeast Ohio's popular T-shirt maker GV Art & Design released their product first, but the Pittsburgh Clothing Company may have had the last laugh.
The Pittsburgh Clothing Company's latest items seems to be in direct response to the tense rivalry and GV Art & Design's "Pittsburgh started it" shirt.
"Don't start what you cannot finish!"
GV Art & Design released their initial shirt in reference to Myles Garrett's helmet swing that targeted Steelers quarterback Mason Rudolph.
Cleveland Browns head coach Freddie Kitchens was spotted ahead of Sunday's game wearing the shirt, which prompted some backlash on social media.
Kitchens denied that the shirt factored in on any extra motivation for the Steelers.
"I'd wear it again," Kitchens said.
The 5-7 Browns and 7-5 Steelers split the season series after Cleveland's 20-13 loss on Sunday.
Copyright 2019 WOIO. All rights reserved.