Accused teacher's former employer provides reason for resignation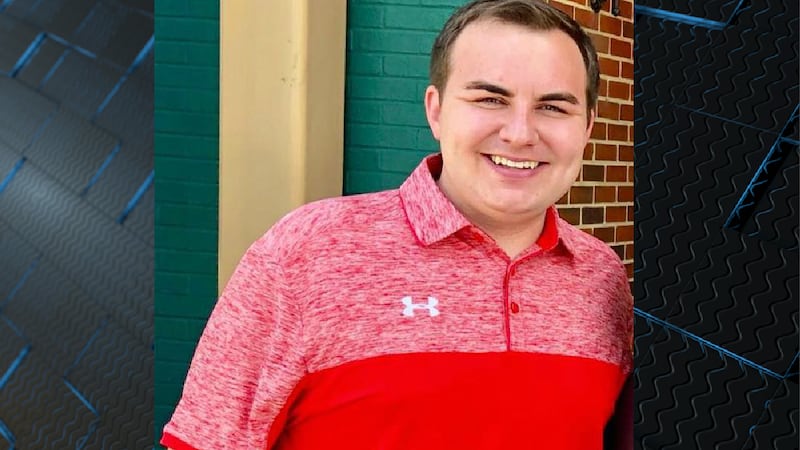 Updated: Nov. 18, 2019 at 5:08 PM CST
FLORENCE, AL (WBRC) – Days after a former Alexandria High School teacher was charged with having inappropriate contact with a student, his previous employer, Florence City Schools, is "reassuring parents there were no complaints of inappropriate behavior between students and Mr. [Bradley] White."
In a statement released by the district, Superintendent Dr. Jimmy Shaw explains White's resignation from Florence High School in March 2018 followed an investigation into allegations he, "had been sending text messages during an ACT examination rather than performing his duty as a room supervisor for this high-stakes test."
White worked for Florence City Schools from 2016-2018.
WBRC On Your Side Investigators first reported about his resignation from Florence City Schools after he resigned from the Calhoun County School District.
White was arrested the day after his resignation from Calhoun County and charged with distribution of obscene material to a student and school employee having sexual contact with a student under the age of 19.
White passed a background check prior to being hired by Florence City School and according to a Florence Police Department spokesman, there is no record of White ever being investigated or reported to FPD.
A review of White's personnel file, released by Florence City Schools through a public records request, shows no evidence of complaints or investigations about White. However, a statement from the school district said school administrators investigated allegations White used his phone during an ACT examination.
The statement also described a belief established after, "several communications with his principal," that White had "classroom management issues that interfered with his ability to be an effective instructor."
There were no documents of White's "management issues" or the "several communications" regarding his teaching in his personnel file.
The file did include White's letter of resignation that read, "Effective today, March 22, 2018, I resign my position as Chorus Teacher, Florence High School, and my supplement as Choral Director, Florence High School."
The file also included a letter from the Calhoun County Board of Education requesting employment verification.
Florence City Schools said it had "no reason" to warn another school system not to hire White if contacted.
White was hired by the Calhoun County Board of Education in 2018 and started at Alexandria High School in August 2019.
The complete release from Florence City Schools is below:
Normally, pursuant to legal advice, the Florence City Schools does not comment on individual personnel matters. This protects the rights of the employees and the interest of the Board of Education. In this case however, due to misleading news reports, an exception is being made.
In March, 2018, Mr. Bradley White was a non-tenured choral teacher at Florence High School. While he was talented, after several communications with his principal, it was believed he had classroom management issues that interfered with his ability to be an effective instructor.
In addition to his performance in the classroom, it was discovered on March 21, 2018, that Mr. White had been sending text messages during an ACT examination rather than performing his duty as a room supervisor for this high-stakes test. After a subsequent investigation by school administrators Mr. White resigned his position on March 22, 2018.
Florence City Schools is very familiar with the Alabama Department of Human Resources reporting requirements when it comes to inappropriate behavior by educators. No report was filed on Mr. White because there was no reason for such action. Mr. White was not successful with Florence City Schools, but teachers can improve in classroom management. Therefore, there was no reason to warn another school system not to hire him if we had been contacted.
"As educators, and most importantly, parents ourselves, it deeply saddens us to hear of anyone accused of taking advantage of a child, especially someone within a school system," stated Dr. Jimmy Shaw. "We can reassure the parents of Florence City Schools that there had been no complaints of inappropriate behavior between students and Mr. White, the individual recently arrested in Calhoun County."
It is the policy of Florence City Schools and its administrators to cooperate with law enforcement during any and all investigations which directly pertain to our school system or others.
Copyright 2019 WBRC. All rights reserved.