Why school attendance matters
Published: Aug. 27, 2019 at 11:06 AM CDT
HUNTSVILLE, Ala. (WAFF) - Now that the school year is in full swing, some students are already trying to play the skipping game - telling parents it's okay for them to miss a day or two, since they won't really miss anything. Experts say - that's the worst thing you can do for them.
Former Decatur City Schools Superintendent Dr. Ed Nichols sat down with WAFF 48 anchor Trent Butler to talk about it.
"If you miss one day, every two weeks? That's a month of school by the end of the year" Nichols said. He was quick to make one important distinction though - "You don't want students to go to school when they're sick. You have to balance that. But there's some proactive things parents can do to encourage better attendance." Still, Dr. Nichols says being tired or lacking a motivation isn't a good excuse, so you need to set a routine to prevent it from being a problem in the morning. "Settling clothes out the night before, getting to bed early, getting in a routine so when you're up the next morning, you're ready to go".
The Schools Foundation crunched the numbers and found students who have fewer than 9 absences per year generally achieve higher grades. Students who miss 10 to 17 days will miss an entire year's worth of school before graduating high school and see grades fall off. Missing more days leads to lower and lower grades.
Dr. Nichols says chronic absences as early as kindergarten can be a sign of future problems. The Foundation notes that it can be an early warning sign of a student who will eventually drop out.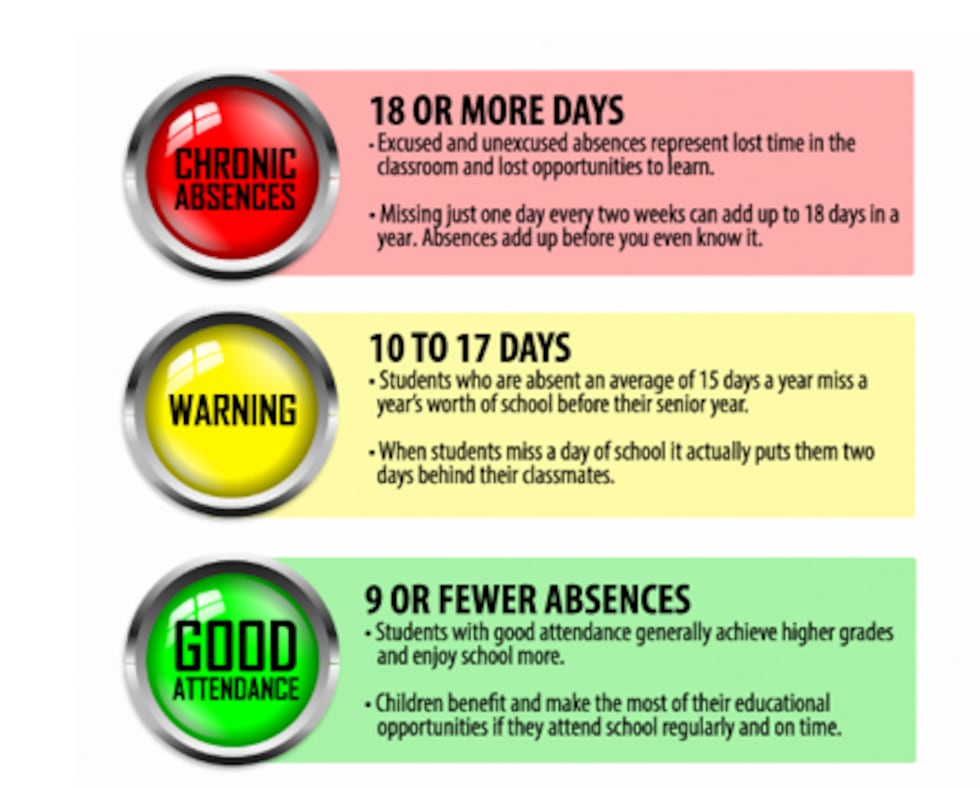 The Schools Foundation serves as an education advocate and provides a central voice for strategic engagement on many of the current and pressing issues relating to education impacting our schools. We have continuous interaction with local and state boards of education and education leaders and serve as a vehicle for individuals and businesses to support public education.
Copyright 2019 WAFF. All rights reserved.