Guntersville golfer nails 11th hole-in-one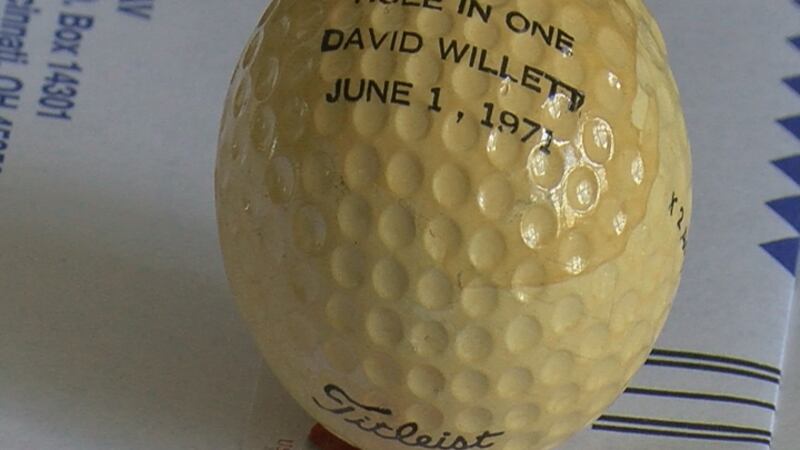 Published: Apr. 2, 2019 at 6:28 PM CDT
GUNTERSVILLE, AL (WAFF) - It's not something that happens for every golfer: a prestigious hole-in-one.
But just last week, a golfer in Guntersville celebrated his 11th.
For many people hitting a hole-in-one is a lifetime event. For David Willett, he's either very lucky or really good.
"A lot of luck," said Willett.
Even David Willett is a little surprised at the number of hole-in-ones he's managed in his 71 years of life. His latest was March 28th and he says it wasn't even pretty.
"It just came off the bank. It was kind of sloped and all my partners said it went into the hole. I was back on the t-box and really didn't see it," said Willett.
He's managed to save and mark the dates on the balls over the years. The first was June 1, 1972. That one came as a surprise.
"Three other partners. We never had a hole-in-one and it was exciting," said Willett.
Numbers two and three came within a short time of each other.
"One on Saturday and the next Saturday. I got the same hole....twice," said Willett.
In all, David says he hit five in Maine and six more since he moved to Guntersville decades ago. So far, it kind of runs in the family.
"My son has two or three. My wife has one," said Willett.
David attributes his ability to being able to hit a straight iron. So will there be more or has his streak of luck ended?
"You never know. I mean, you just hit the ball and if you're lucky enough they go in," said Willett.
Copyright 2019 WAFF. All rights reserved.