Bassmasters brings high school Southern Open tournament to Lake Guntersville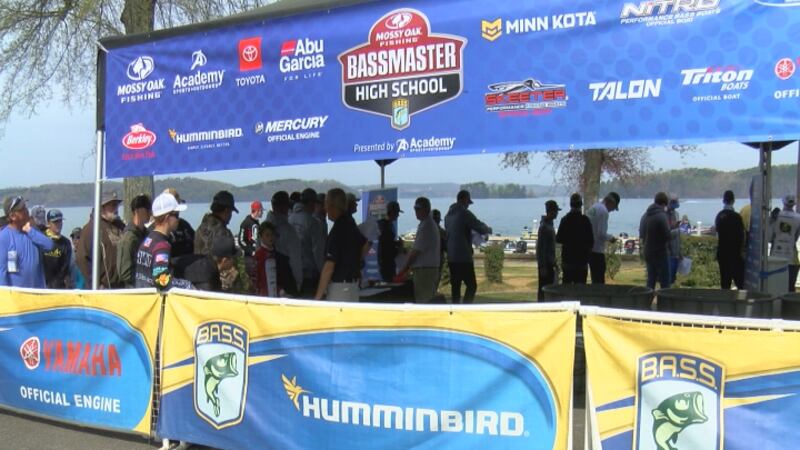 Published: Mar. 29, 2019 at 6:45 PM CDT
GUNTERSVILLE, AL (WAFF) - Bassmasters is in Guntersville this weekend for another big tournament.
It's not for pros or even amateurs, but nearly 1,000 school age kids are battling it out.
This is only the second time Bassmasters has brought the high school tournament to Lake Guntersville and one thing is for sure the competition will be tough.
"I've fished a lot of tournaments back up in Michigan but I haven't been to one of these high school opens," said Matt Moseby, a high school angler from Michigan.
Matt Moseby is entering the big time when it comes to fishing and is competing in the Bassmasters High School Southern Open.
Nearly one thousand young anglers from across the nation showed up at Lake Guntersville State Park Friday to register for the Saturday event. Moseby is used to competing in just local tournaments.
"We only have like seventy to eighty guy tops so this is way bigger than anything I've ever fished," said Moseby.
So needless to say the competition will be tough. This is one of four open tournaments with the top ten percent being allowed to go on to compete in the Bassmaster High School Championship Tournament in August in Kentucky. Moseby says he's hoping for the best and plans to do what it takes to win.
"Make changes and adjustments you've got to make on the water you know. The fish are moving up shallow on the bank. You've got to follow the fish," said Moseby.
The tournament kicks off around 6:30 a.m. Saturday with the weigh in for the high schools around 2:30 p.m.
Copyright 2019 WAFF. All rights reserved.