550 acre Clift Farm development project in Madison County underway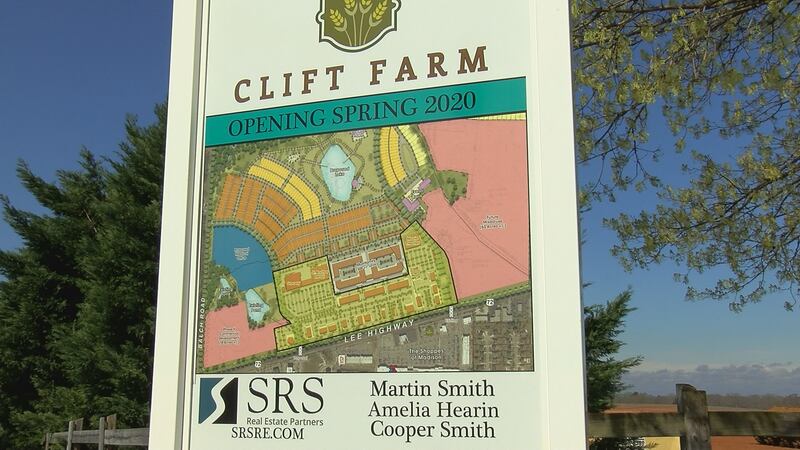 Published: Mar. 25, 2019 at 3:33 PM CDT
HUNTSVILLE, AL (WAFF) - $8 million. That's how much money members of the Madison County Commission approved for developers to spend on a massive plot of land off Highway 72 West, to build roads and other infrastructure needs for the Clift Farm project.
It used to be farm land, but there are plans to turn the red dirt and build massive 3 story apartment buildings and hundreds of homes. It's business in the front with commercial real estate, including a grocery store and a movie theater to name just a few.
Madison County Commissioner Phil Vandiver says developers hope people will buy homes so then can party in the back of the massive lot with the potential for close to 1,000 homes.
The commissioners signed off on one of the first phases of this project which is $8 million dollars for access roads.
"The county isn't responsible for a dime of this, that's the beauty of it. This is all by the commercial businesses owners and the future homeowners that they'll be paying assessment fees sort of like a homeowners association fee, that they'll be doing to pay for this road improvement," says Phil Vandiver.
Construction crews are already busy working, moving dirt and adding sewer lines. Some of the $8 million is already being spent with new cut through roads leading into Balch Road, Wall Triana Highway and Highway 72 West.
"It's a win-win for everyone. They get better roads, they're going to get roads that are not houses built on them. They're going to get roads that are easier to get to Wall Triana and Balch Road. The people that live off these roads are going to get those roads too," says Phil Vandiver.
There's a sign out in front of this development and it says Clift Farms will open in the Spring of 2020.
Copyright 2019 WAFF. All rights reserved.