Tennessee Riverkeeper continues microplastic campaign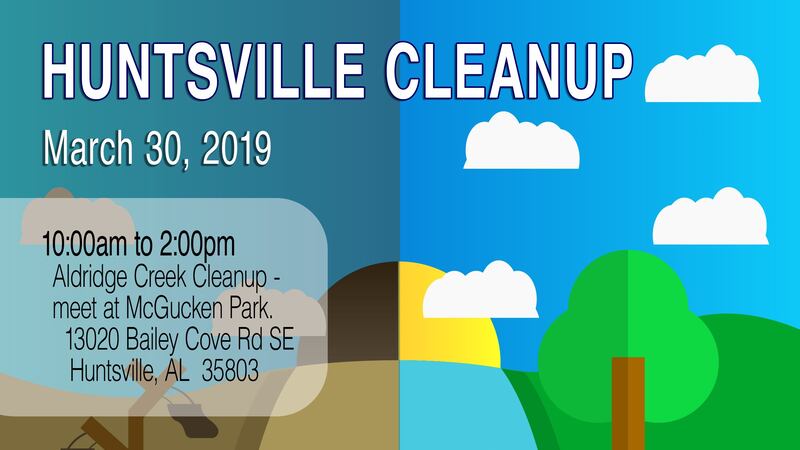 Updated: Mar. 23, 2019 at 3:45 PM CDT
HUNTSVILLE, AL (WAFF) - More than two dozen Tennessee Riverkeeper Volunteers removed over 2,900 lbs of litter from Brush Creek today, a tributary of the Tennessee River in Decatur.
This includes about 23 bags of recyclables and 63 bags of trash, as well as other large and heavy items such as tires.
David Whiteside, Founder of Tennessee Riverkeeper said: "In 2019, Riverkeeper has prevented over 8,800 pounds of litter from entering the Tennessee River. These events show that a few people can make a difference, and cleanups provide some hope for hundreds of thousands of citizens who are concerned about our blessed river and its tributaries. Clean water is a nonpartisan issue; we are all in this together."
In 2019, Tennessee Riverkeeper launched a microplastics campaign to remove plastic and other litter from waterways, while educating the public about this pollution threat. "Scientists have found that the Tennessee River is polluted by as many as 16,000 to 18,000 microplastic particles per cubic meter. This pollution occurs when larger plastics breakdown over time. Experts think that they can last for hundreds of years, and toxicity can 'biomagnify' as microplastics build up in the food chain" said David Whiteside, Founder of Tennessee Riverkeeper.
This is the fifth cleanup of Tennessee Riverkeeper's anti-microplastics campaign which has removed over 8,800 lbs of plastics and other litter from the Tennessee River and its tributaries.
That weight is over 4 tons of pollution that Riverkeeper has eliminated from our water in 2019 alone.
The next Riverkeeper cleanup will be Saturday, March 30 in Huntsville at the Aldridge Creek Greenway from 10am to 2pm.
Volunteers can meet at McGucken Park and should wear clothes and shoes that won't get muddy. Gloves, trash bags, litter grabbers, coffee, and lunch will be provided.
Copyright 2019 WAFF. All rights reserved.