Vehicle swept away by floodwaters recovered at Buck's Pocket State Park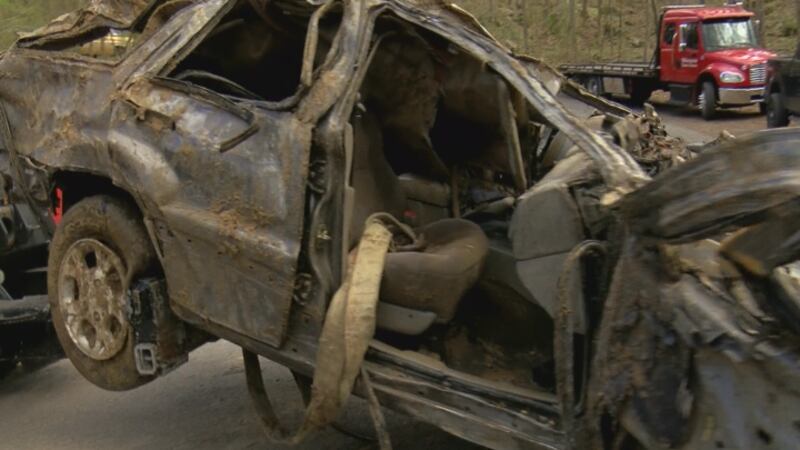 Published: Mar. 21, 2019 at 6:51 PM CDT
JACKSON COUNTY, AL (WAFF) - A vehicle lost after three people were swept away by floodwaters in February has been retrieved.
One person died in that incident.
It happened at Buck's Pocket State Park.
Nearly a month after the accident the vehicle has been located but the big question is what clues will it hold.
Shortly after 3 p.m. Thursday, wrecker crews pulled a Jeep Grand Cherokee out of the waters at Buck's Pocket State Park.
The vehicle was heavily damaged.
By 4 p.m, troopers had confirmed it was the vehicle for which they were searching.
Officials estimated it was 1,000 feet from the concrete bridge where the vehicle was swept away due to floodwaters.
It was spotted by a park ranger around 10:45 a.m. Thursday.
18-year-old Koy Spears died in the incident on Feb. 21.
Two others were rescued after their calls for help were heard and a passerby drove to where they could get a cell phone signal and called for help.
The pair were rescued a short distance downstream holding onto trees.
The vehicle will now be taken to an impound for processing.
Copyright 2019 WAFF. All rights reserved.