2 juveniles charged as adults after home invasion in Albertville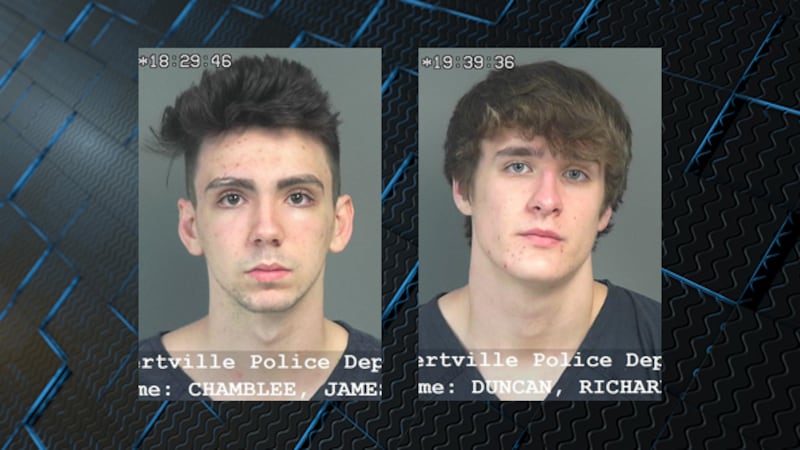 Updated: Mar. 21, 2019 at 6:40 PM CDT
ALBERTVILLE, AL (WAFF) - James Koby Chamblee and Richard Jabe Duncan of Boaz are now in custody charged with first-degree robbery.
The two 17-year-olds from Boaz are being charged as adults following a home invasion in Albertville.
One of the victims in the home was punched in the face but the other was sent to the hospital with a stab wound to the head.
Albertville police say the incident happened at this home on Section Line Road around 2 p.m. Wednesday.
Police say the call initially came in that someone was stabbed but when they arrived they found it was much more.
Assistant Chief J.T. Cartee says two males with their faces covered came to the door and knocked.
When one of the people inside opened the door they were punched in the face.
That's when the two intruders came in and ultimately left after stealing money and marijuana.
"He saw one of the offenders brandish a handgun so he retreated out the backdoor. the two offenders then approached another occupant in the residence, took him into a rear bedroom where they assaulted him with a screwdriver I believe and discharged the firearm," says Albertville Asst. Chief Cartee.
The two teens were stopped by Boaz police within a couple hours and arrested.
Cartee says a stolen weapon, the money, and marijuana were found in the vehicle.
Bond for both teens has been set at $50,000.
Copyright 2019 WAFF. All rights reserved.