Marshall County men hunting in New Zealand got caught up in terrorist attack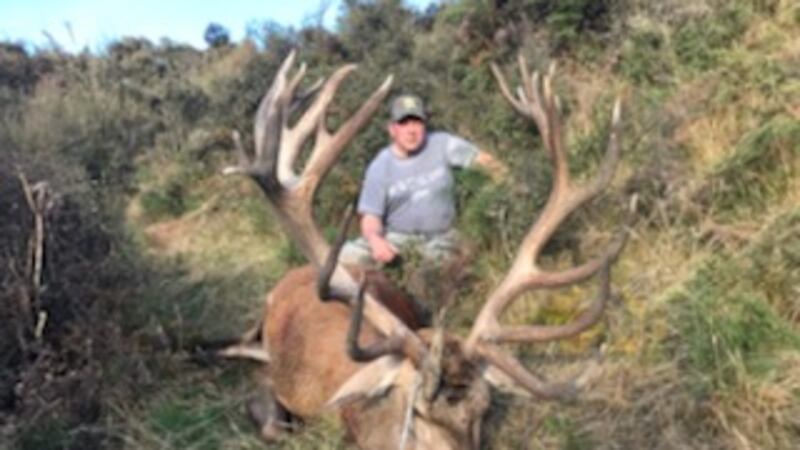 Updated: Mar. 20, 2019 at 5:51 PM CDT
MARSHALL COUNTY, AL (WAFF) - A Marshall County man is glad to be safe on American soil and back at home.
He and a friend were just two blocks away from the massacre at the mosques in New Zealand.
Tonlo Swords breeds trophy deer and as an avid hunter recently took a trip with friend Tim Bice to New Zealand for the kill of a lifetime. Shortly after taking claim to a Red Stag the pair stopped at a Starbucks in a mall to buy souvenirs when chaos erupted.
"Tim was in a jewelry store and all of a sudden sirens went off and it came over the intercom we are under lockdown," said Swords.
Swords says they had no idea about what was going on except that they needed to get out of there.
"There was more and more presence of sirens going off, police, helicopters above, all kind of commotion on the outside," said Swords.
With no taxis in sight, Swords says they were finally able to get an Uber driver to come pick them up and that's when they realized there had been a mass shooting.
"Right away he put his phone on the dash and gave us an idea of what was happening and it was just two blocks from where we were," said Swords.
Swords says after a few harried minutes they were able to get through the barricades and back to their hotel safely.
"I really prayed for those people because that's just so cruel for somebody to come up with a gun and just shoot you in the head," said Swords.
Swords says they were concerned they wouldn't be able to fly out this past Saturday as planned but they did get out on time.
Copyright 2019 WAFF. All rights reserved.