What to look for in do-it-yourself home security systems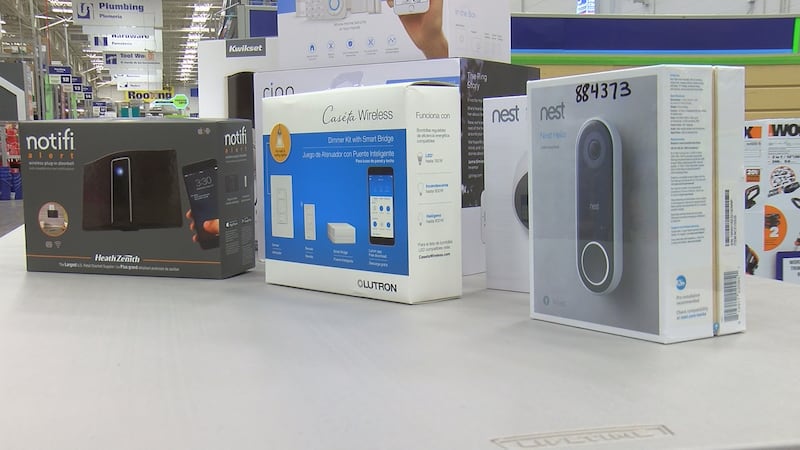 Published: Mar. 14, 2019 at 10:41 PM CDT
HUNTSVILLE, AL (WAFF) - Your family and your home are two of the most important assets you have. And you want to protect both. Fortunately, it has become more affordable and much easier to secure your home.
There are many options on the market you can install yourself in minutes. Do-it-yourself kits include everything you need to get you started. And the ability to monitor things live from wherever you are is a game changer. WAFF 48 News went in search of some of options available on the market today.
It used to be that if you wanted to secure your home you had to hire a professional, which is sometimes costly and time-consuming. But there are so many options on the market today that allow you to do it yourself for a fraction on the cost.
We took a trip to our local Lowe's store to see some of the most popular kits on the market today. Store manager Eric Lacy says home owners need to keep a few things in mind when when looking at security systems for their homes.
"When you are evaluating your home's security one of the most important is you want to feel confident that your home and your family is safe," said Lacy.
Installing a smart home device that is simple and affordable is one of the most important things. So Lacy showed several items that are affordable and are simple to install.
For example, there is a device made by Luttron that can take less than 15 minutes to install. You can control the lights in your home from anywhere you are from your smart device and you can dim your lights you can turn them on and off. It even has a setting so if you are away and you want to have your lights turn on automatically, they can do so and it gives the appearance from outsiders that you are home.
Lacy says there are several video doorbells on the market today. There are camera system that offer s 24/7 surveillance. Most also have night vision.
On your smartphone device you get a notification. You can speak to that person there. It has a speaker and a microphone. Something like that can be installed in less than an hour.
You can also purchase a whole home security system where it has sensors for your door and your windows. It also has motion detectors in your home. And this again is something you can control with your smartphone on ISO, Android or a phone app.
And if you kids never can seem to keep up with their house keys, there's a solution for that. Say are at work and your children are coming home from school. With a smart door lock you can control the doors and unlock the doors for them. So you have that safety and security for your family as well.
Lacy says most customers today want to feel connected to each other and their homes and the security of their homes. Lacy says smart home solutions help customers do just that.
Most of these systems ring in under $200. The majority of them can be installed in an hour or less. But there are a plethora of options on the market these days. The best thing to do is assess your security need and do your research to find the right system for your home.
Copyright 2019 WAFF. All rights reserved.