Marshall County Sheriff's Office receives funding for security concerns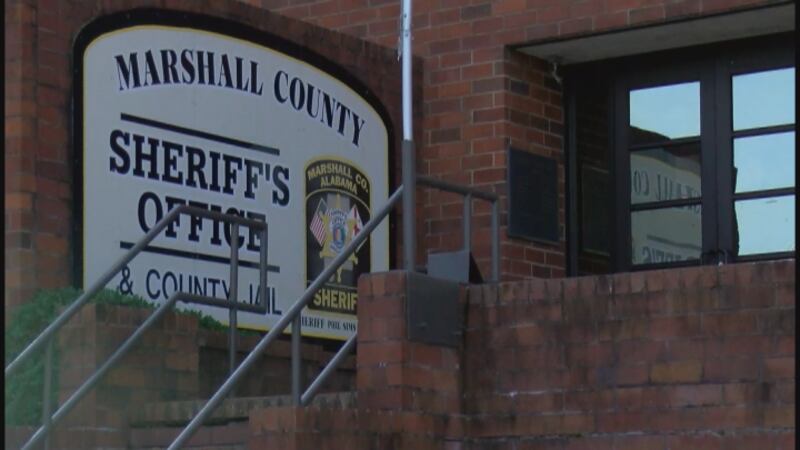 Published: Mar. 13, 2019 at 6:37 PM CDT
MARSHALL COUNTY, AL (WAFF) - The Marshall County Commission approves funding for new security concerns with the sheriff's office.
It's for the safety of inmates and deputies.
Sheriff Phil Sims got a step closer to helping his deputies do their job better and help keep contraband out of the jail.
At Wednesday's County Commission meeting, Sims told commissioners the jail will be more secure as soon as the repairs are finished. He says he hopes to get a final repair quote by the end of the week.
"Once the quotes are done and the estimates we'll turn it over to the county commission to see what they want to do, how to pay for it and so forth," said Sims.
The sheriff is also getting new tasers for the deputies. He says the tasers they have right now are very old and less than half the deputies have ones that work.
"We're simply upgrading our tasers so our deputies have the tools and options necessary to do their jobs. They need the option of less than lethal force," said Sims.
The biggest request was a nearly 15-thousand dollar camera security system. The sheriff says some of the cameras don't work and some don't cover blind spots. Sims says the new system will help keep contraband out of the jail and aid in the prosecution of people on the outside who think it's a good idea to try to get contraband into the jail.
"If you decide you're going to drop stuff off at the jail just be warned, you know, you're probably going to be on camera this time," said Sims.
The commission also approved just over two thousand dollars for a new restraint chair for unruly inmates.
Copyright 2019 WAFF. All rights reserved.