Health concerns of co-defendant prompt testimony in Marshall County capital murder case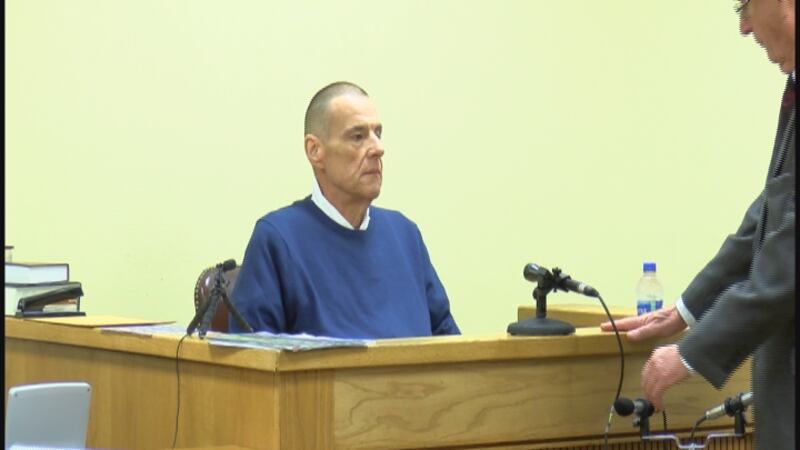 Updated: Mar. 12, 2019 at 6:16 PM CDT
GUNTERSVILLE, AL (WAFF) - A co-defendant took the stand on Tuesday in a high-profile capital murder case, but the alleged trigger man is not yet on trial.
Jeffrey McKelvey is set to go on trial in August for the murders of Denie and Pam Tucker.
Henry Pyle pleaded guilty and is serving a life sentence and will testify against McKelvey.
Pyle's health has rapidly declined and prosecutors wanted to get their star witnesses testimony in case he can't appear for the trial.
When Pyle was first arrested three years ago he was in pretty good health.
On Tuesday when he came to court he said he was battling hepatitis C, cirrhosis of the liver, and arthritis.
Pyle testified for two days before concluding this afternoon.
Tuesday, he took questions from McKelvey's defense attorneys.
They questioned him about his connections to prostitutes, drugs, and McKelvey.
Pyle said he left Birmingham on the day of the murders, stopping in Cullman where they hustled people for gas money to make the trip to the Tucker's home.
Pyle said the plan was to get the money and get out of there and not kill anyone.
He thought Ms. Tucker showed courage running down the hallway as Mr. Tucker ran out the back door.
Defense attorneys called Pyle a coward asking him about his courage.
Pyle testified the most courageous thing he's done is to sit here on the stand and try to make things right.
McKelvey's trial is set for August.
Copyright 2019 WAFF. All rights reserved.