Officials estimate flooding causes $6 million in damage to Jackson county roads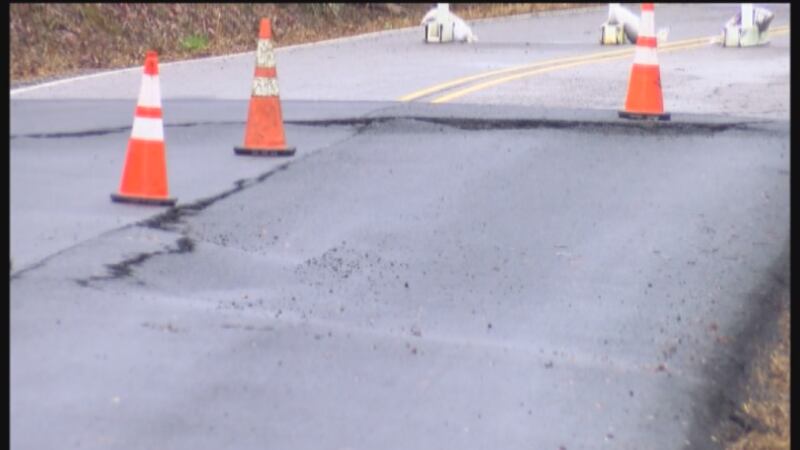 Published: Mar. 6, 2019 at 6:22 PM CST
JACKSON COUNTY, AL (WAFF) - The recent flooding has done millions of dollars in damage to roads in Jackson County.
The County Commission chairman says this has all caught them by surprise and they're wondering how they're going to be able to pay for it.
At least four roads in Jackson County now have mountain slides prompting their closure to one lane or totally. Those include county roads 93, 189, 38, and 17.
Chairman Tim Guffey says he knows it's prompting some long detours for people who use the roads.
Right now the estimate of repairs is $6 million, and Guffey says the inspections of other roads and bridges by the county engineer is still ongoing.
Commissioners saw pictures and drone footage of the damage earlier this week.
Guffey says they're really hoping the damage assessments will meet the threshold needed to receive federal funding.
He says it's the worst financial disaster he's seen in the six years he's been on the commission.
"We probably don't even have a million dollars put back for emergencies so when you get a six million dollar plus problem it creates heartache so I'm not really sure where we're going to go from here," said Guffey.
The Commission is expected to discuss the issue again when they meet next week.
Copyright 2019 WAFF. All rights reserved.