Remains of WWII sailor coming home to Marshall County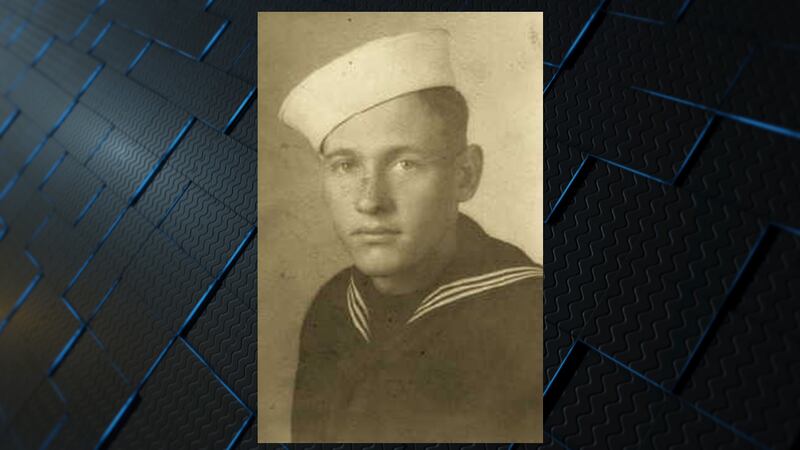 Updated: Mar. 1, 2019 at 6:26 PM CST
MARSHALL COUNTY, AL (WAFF) - A Marshall County man killed during World War II is finally coming home to be laid to rest.
Ira Slaton, better known as Buck, was buried in the Phillipines after the war and his remains had been deemed unknown.
In the Nixon Chapel Cemetery lies a tombstone that's been there since the late 1940s
"My great grandparents went ahead and bought and paid for a tombstone that they put in Nixons Chapel cemetery, and it's basically been sitting there this whole time. There's nobody buried there," said Slaton's great-niece, Heather Bean.
Ira Slaton, better known as Buck, was killed while serving in the Pacific on the U.S.S. Colorado. His remains ultimately ended up being declared as unknown.
"It was a clerical error. I mean, they could have done this in the 40s. They could have identified him that long ago," said Bean.
But his remains have been buried in the Phillipines since 1947. Nearly a decade ago, family members got what they thought was a break.
"She provided DNA as did my dad to help identify Buck and we didn't hear anything for about eight years," said Bean.
Last fall, Buck was identified and plans are to move his remains to Marshall County for a final burial that surviving family members say is bittersweet as it gives closure.
"A little sadness because the other siblings weren't here to see it. There wa a lot of effort over the years by everybody in the family to try to make this happen," said Bean.
While most of Buck's immediate family members have passed on, Bean says Buck is finally coming home.
"I think they're all looking down from above and are very glad that this is happening," said Bean.
Slaton is expected to receive a funeral with full military honors.
The funeral is scheduled for April 6.
Copyright 2019 WAFF. All rights reserved.