Search for teen swept away by floodwaters in DeKalb County resumes Wednesday morning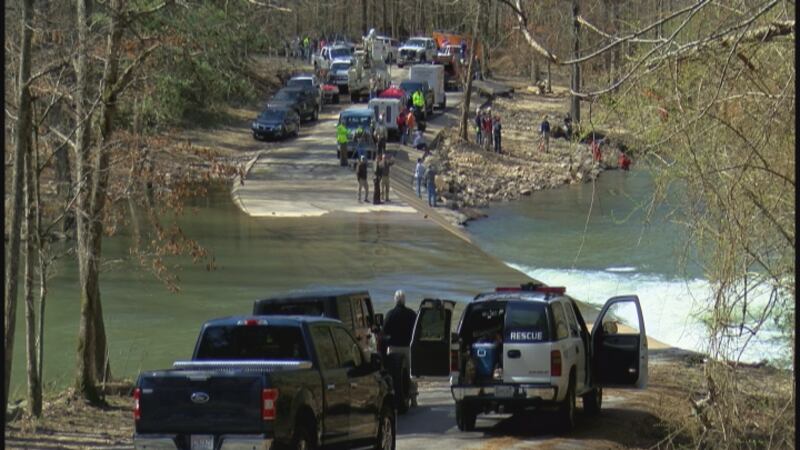 Updated: Feb. 26, 2019 at 5:16 PM CST
DEKALB COUNTY, AL (WAFF) - The search has wrapped up for the day for a teen missing after the vehicle he was in was swept away by floodwaters.
Two others were rescued as the clung to a tree.
It happened Friday night at Buck's Pocket State Park just inside DeKalb County.
Officials are now calling this a recovery mission and they say they're going to continue until he is found.
Rescue teams used all avenues in their search for 18-year-old Koy Spears of Geraldine. Troopers searched from the air as kayakers searched by water, and ground crews searched from the banks.
Officials say Spears and two others drove onto the concrete bridge Friday night and flood waters pulled the vehicle into the waterway.
The two others were found holding onto a tree and were rescued.
On Tuesday, searchers found car parts and personal belongings of the individuals but so far they haven't found the car or Spears.
"We just have to eliminate by grid pattern along the creek. There's obvious places it can't be due to the depth and we would already see it so we're just going to continue our efforts and until we meet our objective and that's bringing the body back to the family," said Lake Guntersville State Park superintendent Mike Jeffreys.
The search is expected to resume at 8 a.m. Wednesday morning.
Copyright 2019 WAFF. All rights reserved.