Officials working to get woman needing dialysis out of flooded area in Marshall County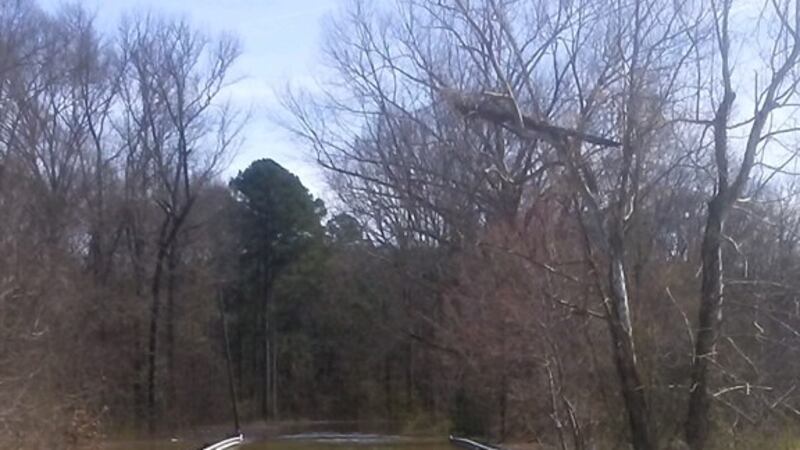 Updated: Feb. 25, 2019 at 6:38 PM CST
MARSHALL COUNTY, AL (WAFF) - A rescue is scheduled for Tuesday in Marshall County for a woman with a medical issue trapped in her home due to floodwaters.
Many families who live in the low lying areas are used to the inconveniences of flooding but officials say this woman has to get to dialysis.
Low lying areas and areas around the Paint Rock River in Marshall County are still flooding.
Portions of Butler Mill Road, Mill Road and others are flooded.
Late this afternoon officials learned of six families who did not get out in time.
They're located on the last two miles of Greenbrier Cove road north of Union Grove.
Officials say the floodwaters are above the bridge and most of the residents have put their vehicles on dry land and are using canoes to get back and forth to their homes.
District 1 Commissioner Ronny Shumate tells me he's never seen the water this high over the bridge before.
He also said there are three school kids who will be getting excused absences from school because they are trapped.
EMA officials say they're in the process of coordinating that rescue.
Copyright 2019 WAFF. All rights reserved.