Roads in Jackson, DeKalb counties damaged by flooding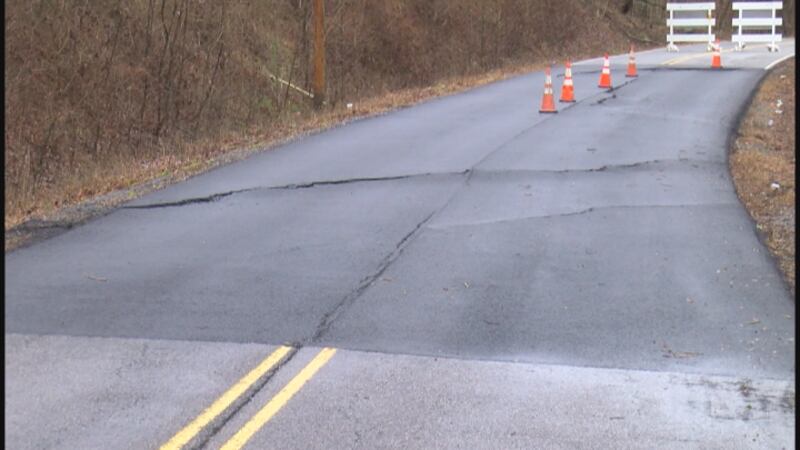 Updated: Feb. 22, 2019 at 6:18 PM CST
(WAFF) - Flooding continues in the Sand Mountain area and it's causing damage to roads there.
At least two roadways are experiencing collapsing below the roadway prompting at least one to be closed for traffic.
Flooding continues in Jackson County. Lake levels are high and at county park the boat ramp and dock are nearly covered.
EMA officials say county roads 31, 28 north of Scottsboro and county road 45 just outside of Stevenson remain flooded.
But on Friday crews went to barricade county road 17 just outside of Skyline.
They determined the roadway had suck into the ground approximately four inches as the roadway made its way down the mountain.
They estimate a portion of county road 189 near Bridgeport had sunken six to eight inches due to the excessive rainfall.\
In DeKalb County, EMA officials there say Tutwiler Gap Road near Mentone and Wade Gap Road near Valley Head have both been blocked for the same reason.
Meanwhile, they're urging residents to be careful if you notice roadways that are damaged like that.
"The major concern is that if it's moved that far then with all the ground saturation and everything else that you could possibly be looking at a sinkhole or something that drastic. I don't want to overstate it and make it more than what it is but that's always a possibility," said Jackson County EMA director Felix Jackson.
Jackson says they expect rain to continue into Sunday before things start to dry out.
Copyright 2019 WAFF. All rights reserved.