Some roads in Jackson County experiencing flooding conditions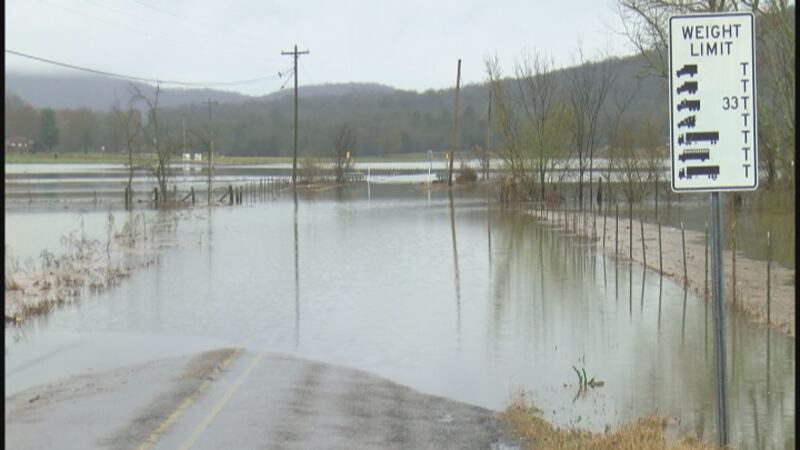 Published: Feb. 21, 2019 at 6:32 PM CST
JACKSON COUNTY, AL (WAFF) - Flooding prompted officials to close schools in Jackson County on Thursday.
EMA officials are urging residents to be careful around flooded roadways.
The waters continue to rise in Jackson County and relief doesn't look like it's happening for at least several more days.
In Jackson County fields where crops grow are turning into lakes in some places. Some roads are covered in water and are impassible while some have seen just enough of a drop to clear the roads by Thursday afternoon.
EMA officials say they had to begin closing roads Wednesday and school officials made the decision to close county schools on Thursday.
More rain is expected Thursday night and Friday but especially this weekend on Saturday. Officials urge people to be careful because it can be life and death.
"That's why we always caution people, do not drive through moving water because there's no guarantee there's a surface under that water. There could be a part of that road that has fell in and you could drown in your car," said EMA director Felix Jackson.
Jackson anticipates they'll be working throughout the weekend.
Copyright 2019 WAFF. All rights reserved.