Prosecutors in Marshall County seek deposition from key witness in capital murder case due to failing health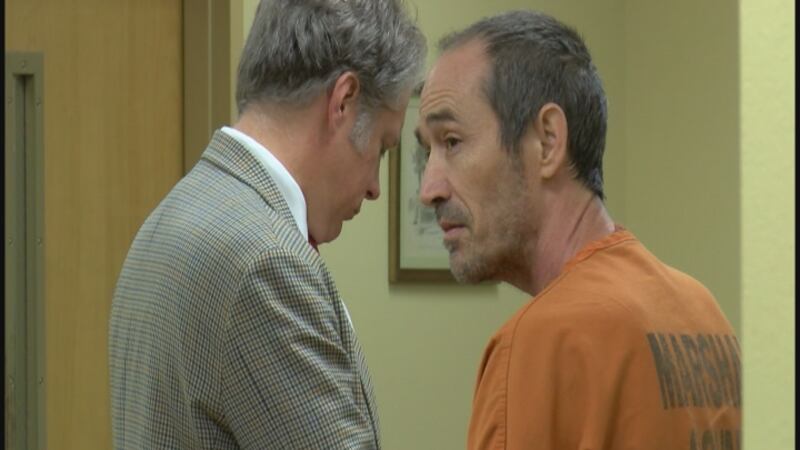 Updated: Feb. 21, 2019 at 6:36 PM CST
GUNTERSVILLE, AL (WAFF) - A judge in Marshall County sets an August trial date for a man facing five counts of capital murder.
But prosecutors asked for and got a special deposition for their prime witness.
Prosecutors asked the judge for the deposition because their main witness was in failing health.
Jeffrey Lee McKelvey appeared before a Marshall County judge on Thursday to learn the day he was to go on trial.
He's charged with the capital murders of Denie and Pam Tucker.
The Tuckers were killed in their Asbury home back in October 2015.
Prosecutors have said McKelvey and Henry Martin Pyle went to the Tucker's home to rob the couple so McKelvey could pay his court ordered fines and restitution. Pyle told the court in 2016 they stole rifles which were sold to drug dealers and jewelry which was later taken and melted down.
It was during that hearing Pyle agreed to a plea deal to murder and part of the deal was for him to testify against McKelvey.
Prosecutors in the hearing this morning requested for a deposition of Pyle as soon as possible because he's now diagnosed with cirrhosis of the liver and may be unable to testify several months down the road.
Prosecutors said they hoped Pyle would be able to testify but if not they would use his deposition at McKelvey's trial.
The date for that deposition is set for March 11.
The judge set McKelvey's trial date for Aug. 12.
Copyright 2019 WAFF. All rights reserved.