Wife speaks out about losing husband in tragic accident, thanks community for support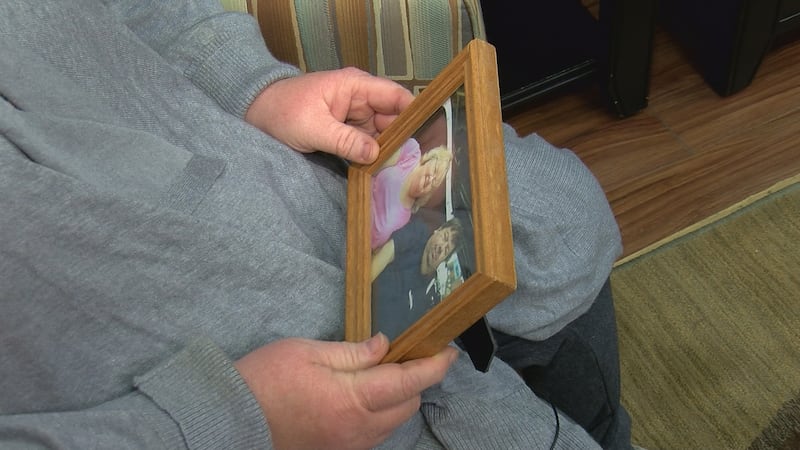 Updated: Feb. 5, 2019 at 7:38 PM CST
HUNTSVILLE, AL (WAFF) - Crystal Gentry lost her husband, Dave, last week in a tragic accident. Gentry was unloading sod from his truck on Explorer Boulevard when he was hit and killed by a woman who told police she took her eyes off the road for a moment.
"I want everybody to know. He was an awesome guy and I miss him and I love him," said Gentry.
Crystal says when police came to her house to tell her about the accident, she didn't believe them.
"My reaction was, are you joking? And I kept saying that and they didn't understand. But my husband, David was the biggest joker you ever knew," added Gentry.
She quickly realized this was no joke, shock set in and her world changed.
"And it just happened in an instant and it's not there," said Gentry.
Crystal says she and her husband moved to Tennessee from Illinois just two months ago. They were starting a new life, remodeling their forever home and looking forward to teaming up with close friends Janet Riley and her husband to work on a haunted house this fall. Dave's passion for creative arts and special effects was something they all bonded over.
Now Crystal is starting all over again.
"I'm actually getting ready. I'm going to to move back to Illinois to be with my family. Dave's family and my family are all up there," said Gentry.
Crystal says her husband had just received his first paycheck and she hadn't had time to find a new job herself. So, the shock of the accident hits her hard financially. To help with funeral and moving expenses.
Janet started a GoFundMe campaign, which currently is at $4,800. Gentry says she is overwhelmed by support she is receiving from complete strangers.
"I am so appreciative and thankful for everything that everybody has been doing. Because since I have nobody down here. You guys have all been there for me and it really helps," said Gentry.
Whatever money is leftover, will go towards setting up a scholarship to honor Dave's legacy and passion for the arts.
"If they want to do art, if they continue to do like design or anything. Painting. I mean, I just want somebody that will have about the same passion as Dave did," added Gentry.
Copyright 2019 WAFF. All rights reserved.