Huntsville High School student earns perfect score on ACT
Updated: Jan. 26, 2019 at 10:15 AM CST
HUNTSVILLE, AL (WAFF) - A junior at Huntsville High School is celebrating after scoring a perfect 36 on her ACT.
Ella Michael took the test last fall and found out she had made a perfect score in December, according to Huntsville City Schools officials.
The school system honored her at the school board's meeting.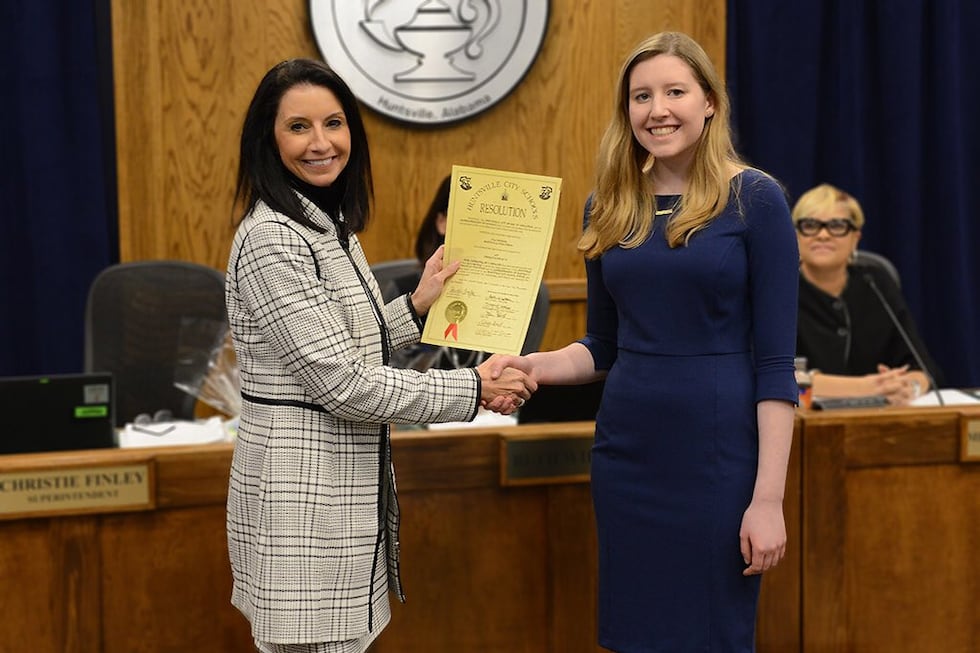 Ella says she it was "like a total shock" when she found she received a 36, and commented that "it took me a few days for the news to sink in".
Huntsville High principal Aaron King is proud of Ella's accomplishment, saying "This is just an indicator of where she is headed in life."
Ella is involved in multiple activities, including French Club, Latin Club, and the French Honor Society. She also is involved in martial arts and has competed at the regional and world level. She wants to major in Physics and is still considering all of her choices for colleges.
Copyright 2019 WAFF. All rights reserved.