Development booming in downtown Huntsville; more projects coming
Project planned at old Coca-Cola plant site, new AC Hotel nears completion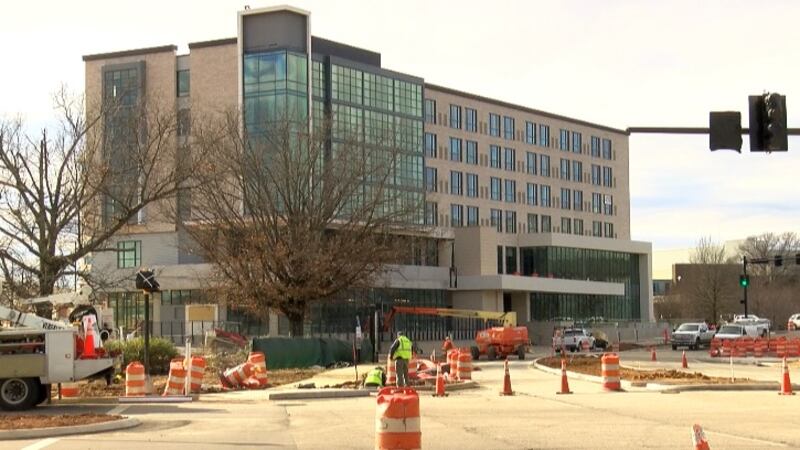 Updated: Jan. 23, 2019 at 7:09 PM CST
HUNTSVILLE, AL (WAFF) - From new hotels and new stores and restaurants, there's a lot going on in downtown Huntsville.
Crews are putting the finishing touches on the new AC Hotel Huntsville Downtown by Marriott. It includes six levels and 120 guest rooms, as well as an AC Library, co-working space, event space and three meeting rooms named after the city's historic mills—Lincoln, Lowe and Merrimack.
"We're super excited. We've started taking reservations from April 15th on and as we start to open our doors, which will be in later part of February, that date will move forward so we can get guests in sooner than April 15th," said Michael Owenby. Director of Sales and Marketing.
Developed by Doradus Partners in partnership with RCP Companies, the hotel was the 10th signed U.S. location for AC Hotels, a global joint venture with Spanish hotelier Antonio Catalan.
"Everything about the hotel is modern and sleek. They've really eliminated the nonessential things and focused on the details. We're excited because there's nothing like this in Huntsville. We're going to have three food venues- The AC Lounge, the veranda bar on the second floor overlooking Big Spring Park as well as a full service restaurant," Owenby stated.
AC Hotel Huntsville Downtown is the first tenant for CityCentre at Big Spring, a highly anticipated $100 million, mixed-use development in Huntsville's rejuvenated urban core. The development includes 30,000 sq. ft. of retail and restaurant space, 277 upscale apartment units and an artisanal food hall. The food hall and residential units are currently under conceptual design and will go to construction contracts upon design completion.
"Our corporate management company is based here in Huntsville and a homegrown company. So we're excited to be a part of that expansion. We're a huge component of the CityCentre project and we're excited to be involved with the community and really be a big part of all of the great things happening downtown," Owenby stated.
Meanwhile, the expansion of the Von Braun Center is moving right along.
First on the plan is a new music venue, restaurant area and rooftop bar at the corner Clinton Avenue and Monroe Street.
It will be a "plug-and-play" venue with permanent stage, lighting and sound systems for the artists' use. The rooftop bar and restaurant will be open seven days a week.
The second phase of the renovation will be a large convention center expansion. There will be a new state-of-the-art ballroom. North Hall will be totally revamped. A new kitchen complex is going in, as well as a new break out rooms to support larger conventions and groups. There will be a lot of interior improvements to existing areas so they look new and fresh.
It's the most ambitious construction project in the VBC's 43-year history with a cost of $44 million.
Mayor Tommy Battle says as Huntsville grows, every section of the city has to grow with it.
"We're having more and more emphasis on downtown and as downtown grows, we spread out and we see more development as you go down South Parkway and North Parkway. The success of downtown grows to the whole city. It's what we would call the living room of our city and people come down there, we have retail, shops, dining. It gives everyone an identity for this city so it's great to see all those things happening," he said.
And another new addition to the downtown growth is Chick-Fil-A. The company is looking to put a restaurant near Huntsville Hospital.
Tiffany Simmons, External Communications for Chick-fil-A, Inc., released this statement: "While we are still early in the process, we are excited to confirm that Chick-fil-A is actively pursuing a restaurant located in downtown Huntsville at Governors Drive and Joseph Lowery Boulevard near the Huntsville Hospital medical district. We've been eager to serve this particular area of Huntsville for quite some time, and we have found a great location in an area that will best serve the community. We look forward to serving our future guests delicious food in a welcoming restaurant environment."
Mayor Battle the activity in Downtown Huntsville and beyond is shaping the city's future.
"The AC Hotel has an opening date, and now behind it will become apartments and some retail on the bottom portion of it. A parking deck will be built over there. We have Redstone Federal Credit Union building coming up. Hampton Inn is coming in right across the street from the Civic Center. We've been talking to Constellation about it being redeveloped. We have some development starting over at the old Coca Cola site," he said.
As for the site of the former Coca-Cola plant on Clinton Avenue, a mixed use development project is the works for the 13 acre property across from the Von Braun Center.
Mitch Rutter, a member of the executive Rocket Development Partners, based out of New York City, says their economic studies targeted cities that are poised for the next phase of their growth and Huntsville meets those metrics- population growth, wage growth, and job growth.
"There's an educated and sophisticated inflow of people and a good leadership team which the city has shown with their master plan for downtown. An example expansion of the Von Braun Center," Rutter said.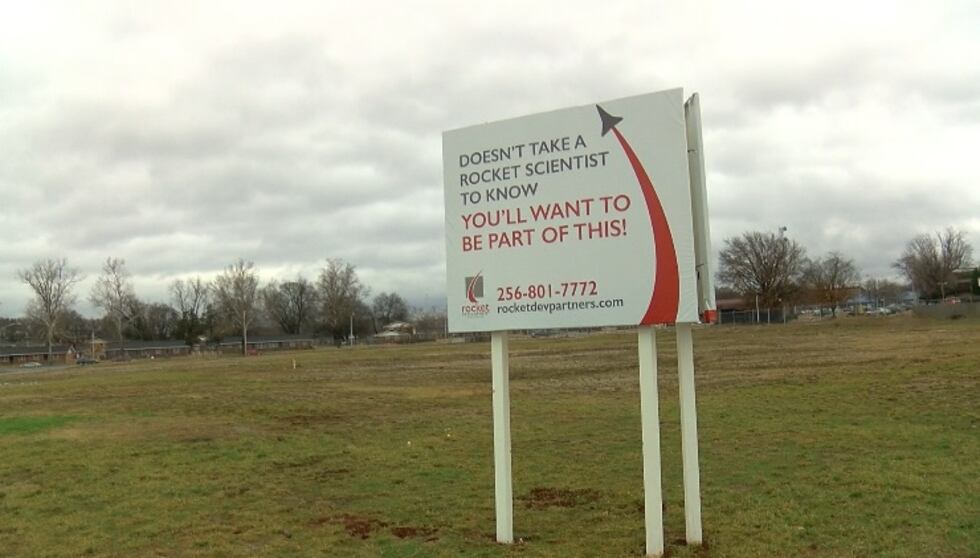 Rocket Development Partners' goal is to go into burgeoning downtown areas and provide people, especially young people, young couples and empty nesters, with walkability and a live/work experience.
They see the old Coca Cola site as a "jewel" that along with the renovated VBC, will add to the heart of downtown Huntsville.
The city is also planning a renovation of Pinhook Creek which borders one side of the property with walkways, greenways and bikeways.
Rocket Development Partners have retained Matheny Goldmon Architecture & Interiors, the same architect on the VBC project and Urban Design Associates, who developed the city's long-term plan.
The project will be complimentary to downtown, Rutter stressed. It will be a mixed use development that will be heavy on residential with work space downstairs.
"There will be apartments. Residents will be able to live in a loft-like setting and work at home and then go to some sort of gallery space downstairs. We're going to coordinate with art experts and local artists and musicians. It will fit with the new music venue going in at the Von Braun Center," Rutter explained.
There will be a parking component and some retail space. There will also be office space for companies at Research Park or on Redstone Arsenal who want a satellite location for recruiting, etc. There will also be incubator space for up and coming companies.
The whole space will be modeled after The Gulch area of Nashville, an upscale neighborhood known for its chic hotels, high-end fashion boutiques and trendsetting restaurants.
"This is a long term commitment. We're not looking to build and sell. This is a project that's going to be done in phases over a 10 year period," Rutter stated.
There is a parcel designated for a hotel that Rocket Development Partners will not be building or operating.
"We are fielding inquiries from hotel operators who feel that being directly opposite the VBC would be a good opportunity for them. It should be able to provide conference services, but we don't want it to compete with the new ballroom being built at the VBC," Rutter added.
He could not yet provide any dates yet on groundbreaking or construction. A lot of work is being done in the planning process.
The said the project will be designed to help, not hurt, traffic patterns.
"We're going to integrate it to the outside. There will be roads through it to facilitate traffic and transit downtown," Rutter said.
"We're seeing a lot of rejuvenation and renovation of a lot of spaces," Mayor Battle added.
He touched on other plans across the city, adding: "We're talking about an amphitheater out in the western part of town, down south a library at the old Grissom site, up north a library at Berachah Academy. Between all of that, it just means we have more offerings for people. This is a reason to live in Huntsville and be a part of the city. We have 110,000 people a day who come into the city and work then go home to other communities. As we grow, some of those people might decide to end up living in Huntsville."
Copyright 2019 WAFF. All rights reserved.