Huntsville teen gets Magic Moment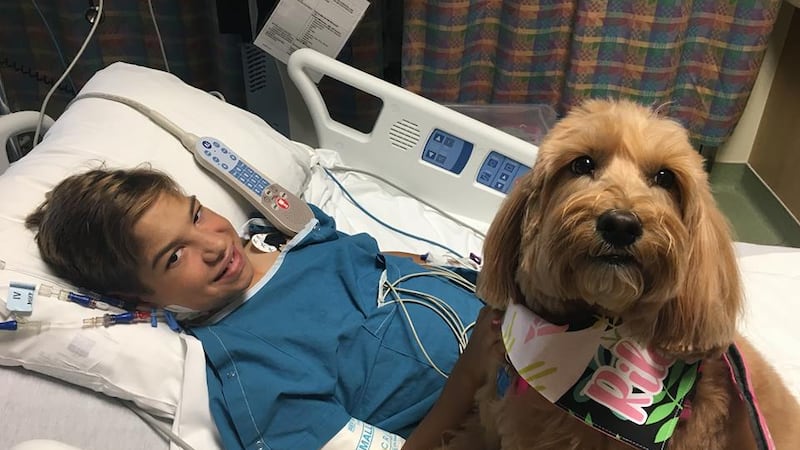 Updated: Jan. 21, 2019 at 10:23 PM CST
HUNTSVILLE, AL (WAFF) - 13-year-old Isaac Nixon, along with his twin, Aiden, were born at 29 and a half weeks. Isaac was born developmentally delayed and partially deaf. When he was just a toddler his kidney failed leading him to have his first kidney transplant when he was just 3 and a half.
That kidney failed. He was back on dialysis at the age of 7 and a half and was placed back on the transplant list. His mother, Melika Nixon, says he wanted to go to Disney for Christmas and he was still on dialysis and there was a poor outlook as to whether he would get a transplant or not. So she said they planned to do bucket list things, everything on his bucket list.
So mom started making calls to find a place that could accommodate all of Isaac's medical equipment and was referred to Magic Moments for financial and logistical help.But as they were planning his Magic Moments trip, the call they had been waiting two years for came. Isaac was getting his kidney. His transplant took place this past September.
His mom says when Isaac found out about Magic Moments, he decided to organize a fundraiser to help other children like him have Magic Moments of their own. His mom says when he was sick in the hospital people would send him flowers and balloons and he would immediately give them to another child in another room. He wanted to share. So they knew he needed to share and pay it forward and so he started a fund to give another child a Magic Moment.
Magic Moments has been around since 1984 and is the only wish-based organization that is devoted strictly to children in Alabama. Wishes are granted not based on financial need, but on the medical needs of the child.
Sandy Naramore' the executive director on Magic Moments says it's all about that child. Some of the children do have chronic life-threatening illnesses. Sometimes it may not be currently life threatening, but it may have been in the past. Naramore says all Magic Moments cares about is making that child happy if just for a moment.
But this moment was all about Isaac. And the best part was he had no idea he was being granted a Magic Moment. He thought he and his friends were getting a tour of Decatur Company Ascend. But he soon found out the company was sponsoring his trip, and he was going to Disney.
Isaac took the occasion to thank all the people who helped him
This Christmas, Isaac's wish came true. He and his family made the trip to Disney. He celebrated the holidays hanging out with all his favorite characters and sharing that experience with his mom and his twin brother, Aiden.
While Isaac got his wish, his mother says his healthy kidney was the best gift they could ever receive. And she is optimistic about his future.
Isaac raised over $4,100 to grant other children a Magic Moment. He plans to hold a fundraiser for Magic Moments every year on the anniversary of his transplant.
Copyright 2019 WAFF. All rights reserved.