Huntsville immigrant, furloughed by government shutdown, supports border wall
Ayman Girgis shares story of coming to America while serving in Operation Iraqi Freedom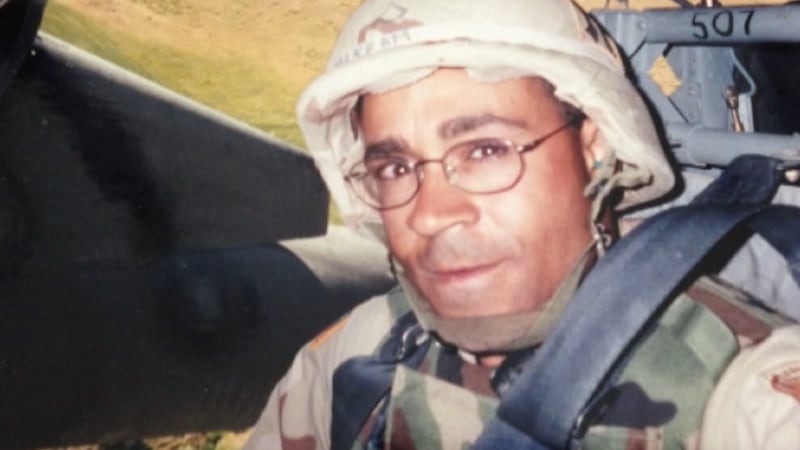 Updated: Jan. 14, 2019 at 5:48 PM CST
HUNTSVILLE, AL (WAFF) - On day 24 of the government shutdown, a furloughed contractor for NASA and immigrant living in Huntsville says he supports President Donald Trump's stance on border security, urges congress to compromise, fund the wall, and get American people back to work.
Ayman Girgis wants to share his story of coming to America, and his fight to do it legally, all while serving in Operation Iraqi Freedom.
"Is President Trump right about protecting the border? Absolutely. I protected the border of foreign country. I should protect the border of my own country. United States," said Girgis.
Girgis was born in Egypt, immigrated to Holland for his education and during his first visit to America.
"My first day in the United States was the Fourth of July 1998. My first morning waking up on the United States soil. Fourth of July," said Girgis.
He met and fell in love with his wife, a U.S. citizen. He began a lengthy immigration process. A couple of years after receiving the green card that proves his legal residency, then came 9/11, Girgis enlisted in the U.S. Army and served with the 101st airborne during Operation Iraqi Freedom," added Girgis.
"There is no greater honor, than protecting your own home, protecting your own family. Protecting your own country. So, when I say I am an American. I have worked for it. I earned the right and the privilege to say I am an American," said Girgis.
Despite serving his country, Girgis struggled to obtain his citizenship after he arrived home from Iraq. He filed two federal lawsuits and fought Immigration Services who he says stonewalled him for 4 years. Finally in August 2007, his American dream came true.
"They came back, apologized. Give me the citizenship and asked me to be the guest of honor in the citizenship ceremony," added Girgis.
When thinking about border security, Girgis remembers this picture from the Iraqi border in 2003. And his mission, protecting the border, a mission he takes to heart at his own home.
"I have a wall myself around my house. I protect my house, my family, with a concrete wall that I built by my hand. I built this wall, not because I hate my neighbor, no. I built this wall because I love my family," said Girgis.
His pride in his country and family go hand in hand.
"I came in from combat to delivery room, to my son. Who now, proudly is a very active member in the JROTC team at Bob Jones. He looks great in Uniform by the way, added Girgis.
Girgis, has been able to work some from home and hasn't lost pay yet. But says that could happen at any day.
His message to President Trump and Speaker of the House Nancy Pelosi:
"Mr. President, build the wall. Build the stealth fence. Defend our country, I support you. Madam speaker, we all Americans pay taxes. Please appropriate it to fund the American people to get back to work," said Girgis.
Copyright 2019 WAFF. All rights reserved.