Decatur woman trying to rent home conned out of security deposit
Just days before she was to move in, she found someone else already living there.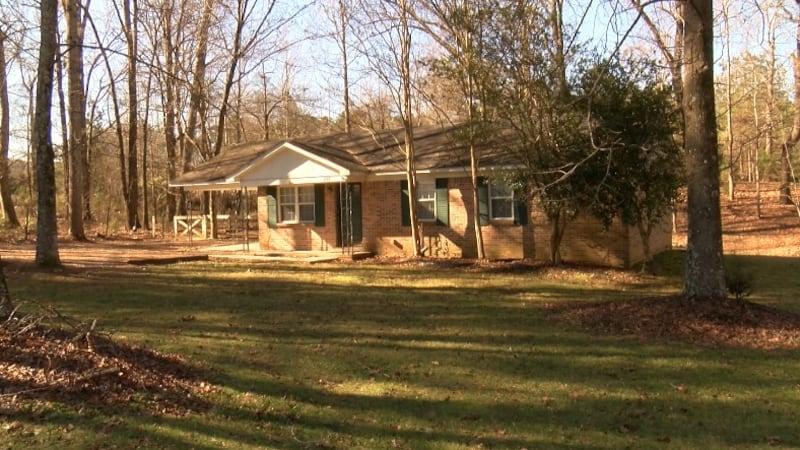 Updated: Jan. 10, 2019 at 7:31 PM CST
DECATUR, AL (WAFF) - A Decatur woman claims a man conned her out of $900 through an online rental home posting.
Just days before Sarah Bibb was to move in, she found someone else already living there. She wants her money back and urges you to be aware of this scam.
The Better Business Bureau of North Alabama says this is a common scam, but I found startling concerns with this particular situation
The biggest concern found is the website where the victim's search began, housesforrent.ws.
Realtors around the country, including Alabama, Tennessee, Texas and Indiana, say none of them have heard of it before.
So I researched the origin of the domain ending in .ws and traced it to Samoa.
The scam victim said a person who claims to be the owner is copying and pasting pictures of homes from other listings online to this site.
"This is the first time I've ever tried to get a house and then the first time I do, I get burnt," said Bibb. She wanted to move her family out of their apartment into a house with plenty of space.
So she googled houses for rent in Decatur and found what she thought was the perfect home with a low price. She called the phone number posted on this website housesforrent.ws.
"I left a message for him to call back. And he sent back text message. And from then on out that's all it was, was just text messages," said Bibb.
Bibb says someone using the name Stephen Alford texted her that the house was already under contract, but said he had another home off Bethel Road that she may be interested in. She went to look at the house and everything seemed perfect.
"I loved the house, it had a basketball goal out there for my son. It was three bedroom. It had woods all around it," added Bibb.
Bibb followed Alford's instructions to send a MoneyGram for a $900 down payment in exchange for keys to the house that he would overnight.
"The address that he told me send it to was in Louisiana, and he has a Georgia phone number," said Bibb.
Bibb then took another trip to the house to show the basketball goal to her son. When she got there she saw a car in the driveway and someone inside.
"I keep knocking, they finally open the door. And I'm like are you renting this house? And they said, yea we just moved in a couple of days ago," added Bibb.
WAFF 48 News tracked down the owners of the home Thursday and they confirm they did have a listing for it on Zillow, showed it one time and rented it to a family several weeks ago. They have never heard of housesforrent.ws either.
"So, I sent a text message back. That the house I just sent him the money for somebody was living in and I have not heard back since," said Bibb.
Bibb says a new warning is now on the site that says to never wire anyone money in exchange for keys.
"So now I'm scared to even look online for another house, because I don't know if it's legit. Because this man's got other houses on there and he's copying and pasting pictures and sending them out to people for the inside of the house and he doesn't own the house," added Bibb.
The Better Business Bureau of North Alabama is now investigating this scam.
"Items on that property, they'll want to show you what to look out for you. Talk to you about maybe pricing. A number of different things that they would want to be there to be with you while you're viewing the house," said Elizabeth Garcia, president of the North Alabama Better Business Bureau.
Bibb is working with local police and MoneyGram to try and get her $900 back. She has also had filed a report with the FBI.
Copyright 2019 WAFF. All rights reserved.