A New Leash on Life needs pet food donations for growing animal population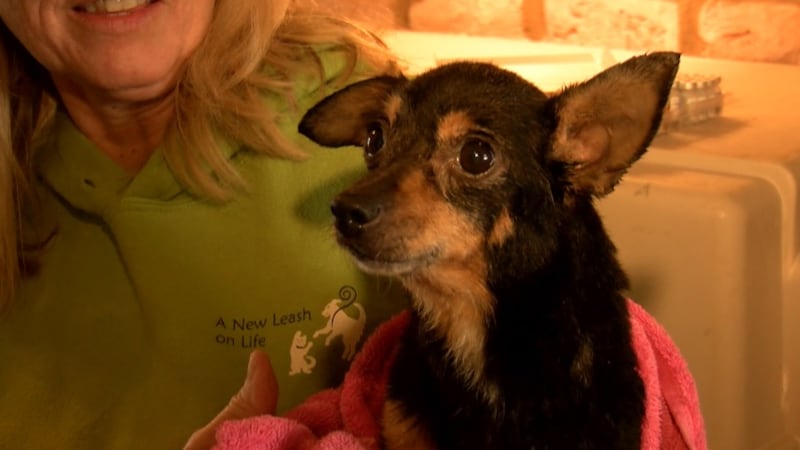 Updated: Jan. 8, 2019 at 6:22 PM CST
HUNTSVILLE, AL (WAFF) - A New Leash On Life, the Huntsville nonprofit that works to find forever homes for our furry friends, needs your help. They have rescued 119 animals and desperately need help to feed them.
"You know, we think we've got a handle on it one week, and we turn around the next and we're contacted by the shelters that they're full again," said Denise Phillips, the Tails adoption center manager for a New Leash on Life.
Phillips says there is currently a critical need for food to feed all of the animals they have.
"Our mission with New Leash is to trying to save all of the dogs and cats that we can. And we cannot do that unless we have the sustainable amount of resources to do that. And so we really on the community," she said.
Phillips says the need for food grows right along with the animal population.
"Today alone, we actually went to the Morgan County shelter and pulled 19 dogs, ranging from puppies all the way to senior dogs. So food is the utmost of critical," she said.
The centers need a wide variety of food items for the animals.
"Ranging from puppy formula to, you know, all the way up to special types of diet foods," said Phillips.
Phillips says donations can be dropped off at any New Leash on Life location or adoption events, and you can even donate online through their Amazon wish list.
"You don't even have to leave your house. You can just click, click click. And it will automatically be shipped to our adoption centers," she said.
The brands of food accepted:
Acana

Costco (Kirkland brand) chicken, rice, and vegetables

Diamond Naturals

Merrick

Natural Balance

Nature's Recipe

Nutro

Purino Pro Plan

Royal Canin Feline Heath Nutrition Mother & Babycat

Science Diet
Pet foods can be donated at any of these locations:
Lodge Adoption Center (open by appointment), 2676 Dug Hill Rd, Brownsboro, AL 35741

Market Place Thrift Store (open Wednesday-Saturday 11 a.m.-4 p.m.), 707 Andrew Jackson Way NE, Huntsville, AL 35801

Tails & ReTails (open Wednesday-Saturday 11 a.m.-4 p.m.), 5588 US-431, Brownsboro, AL 35741
Or at any of these adoption events:
Jones Valley Petsmart (Saturday 11 a.m.-3 p.m. and Sunday 1 p.m.-4 p.m.), 2750 Carl T Jones Dr. SE Ste 1, Huntsville, AL
University Drive PetSmart (Saturday 11 a.m.-3 p.m.), 6275 University Dr. NW Ste 35, Huntsville, AL
You can also order food online from Amazon and have it delivered to us, all without leaving your home. See the updated wish list at https://amzn.to/2DKNEHp.
Copyright 2019 WAFF. All rights reserved.