Porch pirate numbers are down around Huntsville, but more widespread
Police encourage you to protect yourself as Christmas approaches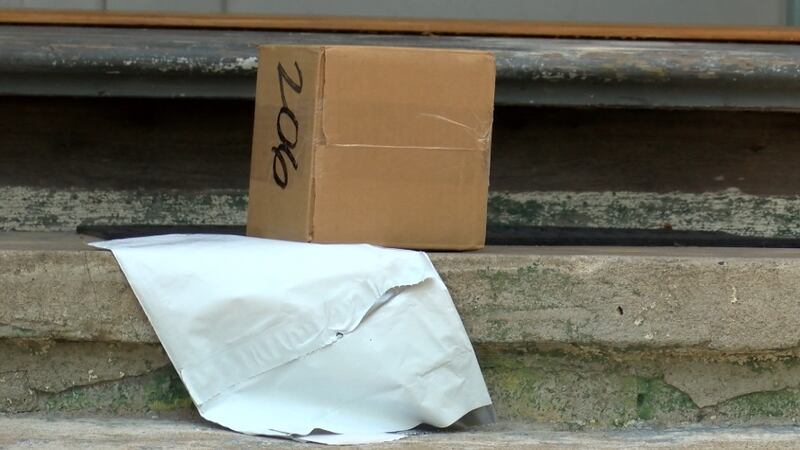 Published: Dec. 18, 2018 at 5:54 PM CST
HUNTSVILLE, AL (WAFF) - Overall, the numbers of stolen packages reported are down according to investigators with Huntsville police and the Madison County Sheriff's Office, which is encouraging, but the reports they are receiving are more widespread, in both the city and county, so you still need to be alert!
In Huntsville, overall reports of packages stolen are down to 12. Last year, one person responsible for a string of thefts in the Blossomwood neighborhood. Not the case this year, the majority of bandits are striking randomly and spreading out.
Madison Police have one case of stolen packages. In the county there are five, again more spread out. One in New Hope, another in Meredianville and several near the Limestone County line. The best defense for yourself according to Huntsville police is to pay close attention to your scheduled deliveries and where you are sending them.
"One of the things that's most problematic for us from an investigative standpoint. Is the fact, somebody actually knowing they've had a package missing. Knowing delivery dates is very critical and trying to report this crime. So, having or requesting a signature when you order something. Or having it sent to your place of work are two things you can do to help us with this," said Lieutenant Michael Johnson, with Huntsville Police.
Johnson also suggests if you are able to, consider purchasing an inexpensive camera to install on your front porch. Of the 12 cases Huntsville Police is investigating, a camera was present at only hree of the houses. So far no arrests have been made for the porch pirate cases in the city and county. A reminder to once again stay aware, especially over the next week.
Copyright 2018 WAFF. All rights reserved.