Madison City Schools receives $100,000 donation for school safety, security
System plans to use money to add school resource officers and focus on mental health of its students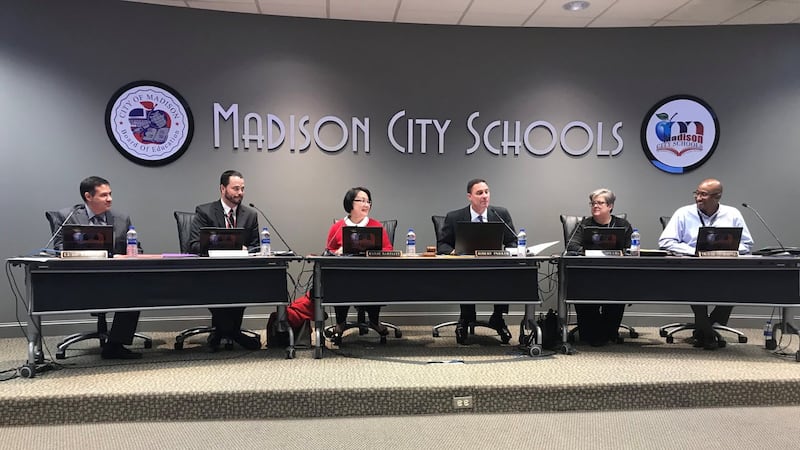 Updated: Dec. 12, 2018 at 7:02 PM CST
MADISON, AL (WAFF) - A local foundation donated $100,000 Tuesday night to the Madison city school system's safety and security fund.
The system plans to put the money to good use, keeping your kids safe at school and focusing on their mental health.
"This $100,000 will go directly to the safety and security needs of all our kids in Madison City Schools," said Superintendent Robby Parker.
Parker was overwhelmed by the donation at Tuesday night's meeting, one of the largest they've ever received.
"On days where we're given $100,000 to put directly and totally towards our kid's safety. It just made my night and so thankful to the Alpha Foundation," said Parker,
Parker says they will use the money, which goes into the schools' safety and security fund to increase school resource officers in Madison Schools and continue the district's focus on the mental health of all its students.
"There's a mental health counselor at every school in Madison City Schools. We have school resource officers coverage at every school. We want more SRO coverage," added Parker.
Parker says they are working closely with Madison Police to hopefully double SROs at each school.
Copyright 2018 WAFF. All rights reserved.