Huntsville kicking off yearlong celebration of state's bicentennial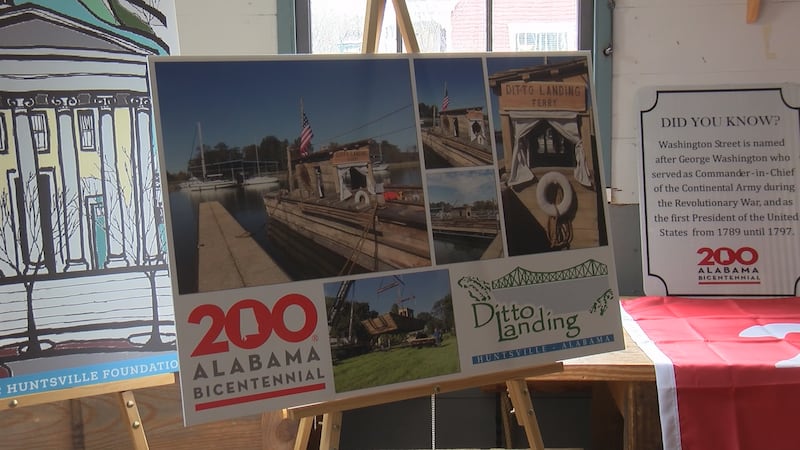 Published: Dec. 13, 2018 at 5:40 PM CST
HUNTSVILLE, AL (WAFF) - Thursday is the eve of Alabama's 199th birthday. Friday will kick off a yearlong celebration of the state's bicentennial.
On Thursday morning, the Huntsville-Madison County Bicentennial Committee announced all of the events being held to commemorate Alabama's 200th birthday.
"Huntsville is the birthplace of Alabama. It's where it all started 200 hundred years ago," said Sally Warden, executive director of the Huntsville-Madison County Bicentennial Committee.
Warden said Friday's kickoff is special in the celebration of Huntsville and Madison County's historic role in the state's founding.
Madison County was the largest county in Alabama back in 1819. It had eight of the 44 delegates, and they were instrumental in creating the documents that made Alabama a state.
Hundreds of events are planned through the next year, including a state legislative bicentennial kickoff in February in Huntsville. It will be in conjunction with the unveiling of a commemorative Alabama bicentennial stamp.
As the weather warms up, a replica of the boat early settlers used to enter Ditto Landing will hit the water. In June and July, the Alabama bicentennial traveling exhibit will be on display at the Huntsville Botanical Garden.
Warden said a lot of people helped plan the yearlong bash, and there will be something for everyone.
"My goal is to make sure that everyone in Madison County knows that 2019 was the bicentennial year and they attended something that celebrated that," she said. "All throughout the year there will be events taking place, culminating on December 14, 2019 with a big birthday bash here right in downtown Huntsville, where it all began."
Copyright 2018 WAFF. All rights reserved.