Huntsville Islamic Center hosting blood drive to help 2-year-old Florida girl with cancer
The center is partnering with LifeSouth to find a rare type of blood the little girl needs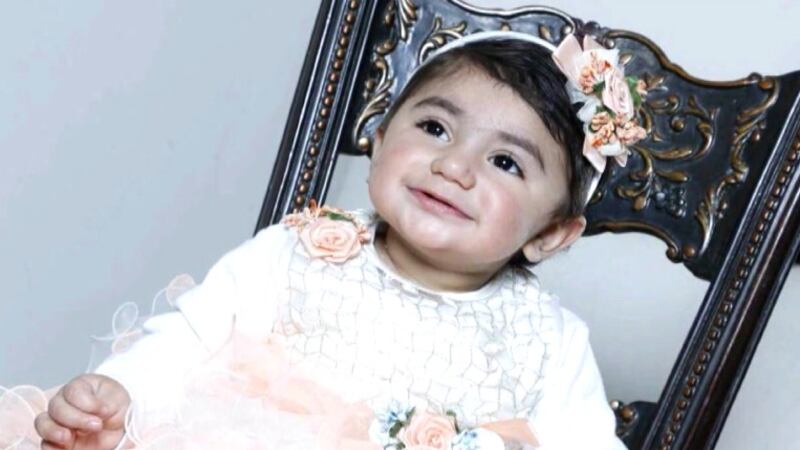 Published: Dec. 11, 2018 at 7:20 PM CST
HUNTSVILLE, AL (WAFF) - Could your blood be a life-saving match to help a 2-year-old Florida girl battling cancer?
The Huntsville Islamic Center is partnering with LifeSouth Community Blood Center to host a blood drive to find blood donors on Sunday.
"It's such an amazing opportunity to be able to partner with the Huntsville Islamic Center to be able to find somebody who may be a match for this young girl,"
Zainab Mughal is in need of life-saving blood, but she faces big odds. Her blood type, Indian B, is extremely rare. So far there have only been 3 matches worldwide.
Eric Franchois, with the LifeSouth Blood Center says the Huntsville Islamic Center approached them about joining in the global search for finding a match.
So how do you know if you could be a match for the little girl?
"Typically, the more you are alike with ethnic background. Like Irani, Pakistani, or Indian background like her. The more likely someone will be a match," said Franchois.
According to Franchois, the percentage of people that have the necessary ethnic background and have an A or O blood type isn't large, which is why they need your help.
"Statistically, only about 4% of those with that ethnic background will be a match to her. So, it's really such a global cause to try to find someone who is a match to her, because it's such a small population of people," said Franchois.
Franchois hopes Huntsville can play a major role in the global search to save the 2-year old's life.
"She needs 7-10 donors that are able to donate while she's undergoing treatment. And you know, even if we're not able to find someone's that's a match. But be able to work together with other organizations across the world to find a match. It's such a great opportunity for us," added Franchois.
The blood drive be held at the Huntsville Islamic Center at 1645 Sparkman Dr. in Huntsville this Sunday, from 9 a.m. to 4 p.m.
You will need to let the LifeSouth staff know you are donating for Zainab.
If you are unable to attend the blood drive, you may call to schedule an appointment to donate or visit www.lifesouth.org.
Copyright 2018 WAFF. All rights reserved.