Decatur shoe repairman receives Christmas surprise after thieves stole his equipment
Sisters from nearly 1,000 miles away mailed the repairman a $5,000 check after they heard about his misfortune.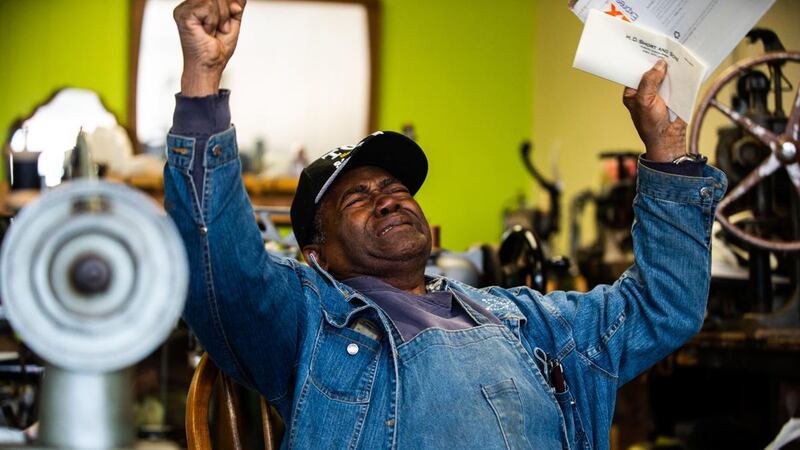 Updated: Dec. 7, 2018 at 7:15 PM CST
DECATUR, AL (WAFF) - A shoe repairman in Decatur says he received a Christmas surprise after thieves stole valuable equipment from his shop, Decatur Shoe Repair, on Sunday.
Two complete strangers heard about his misfortune through a Decatur Daily story posted online and wanted to help.
"Lord have mercy. First I was crying, then I was dancing, and praising God," said Jim Blackburn, the 82-yea-old owner of the store.
[READ MORE: Decatur shoemaker's equipment stolen during 'busy' season]
Blackburn was surprised with a $5,000 check delivered on Thursday from two sisters, one from Iowa and another from New York. They heard thieves stole thousands of dollars of engraving equipment from his garage.
"I was able to talk to them on the phone and I just told them how much I appreciated, under the circumstances I needed it," added Blackburn.
He calls the sisters his angels.
A patron of Blackburn's store, Scott Casey, was outraged when he learned the equipment was stolen from the store. He immediately contacted police, Decatur Daily, and our station.
"I could do nothing more. I made my phone calls, I walked outside, raised my hands and said HELP. And here comes the calvary and here they are," said Casey.
The cavalry includes the two sisters and a number of Blackburn's customers that have donated several hundred dollars this week. Linda Tripp stopped by with a special gift, she said she didn't have a $5,000 check to give, just a sweet surprise.
"This is some candy for a sweet, sweet man. You've worked on my shoes before and I thought he can't be out of business, because I've got some more shoes that I need fixed. You're a sweet guy. Thank you, sir. And Merry Christmas," said Blackburn.
Blackburn says he doesn't harbor any bad feeling towards the people that stole from him. He says because of his faith, he wishes he could help them.
"We are too blessed to be stressed, because god is an equalizer," added Blackburn.
Copyright 2018 WAFF. All rights reserved.