Huntsville growth means higher home prices, rent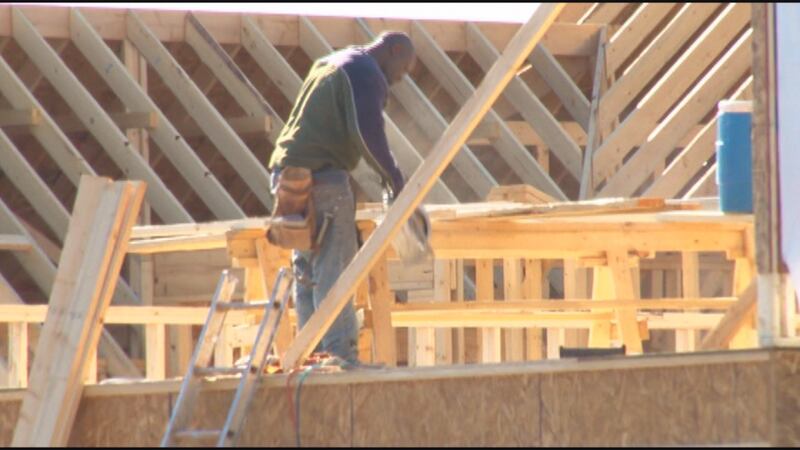 Updated: Nov. 26, 2018 at 11:17 PM CST
HUNTSVILLE, AL (WAFF) - Huntsville's population growth may be coming at a cost.
The Rocket City is the second fastest growing city in Alabama, with several major projects expected to bring thousands of new jobs.
Huntsville Re/Max Alliance broker Sid Pugh said the supply of homes hasn't caught up to the demand, driving up prices.
"The issue now is that we have have lack of inventory. We're seeing multiple offers, seeing homes sell more than they're listed for," he said.
The Huntsville Area Association of Realtors released market statistics in October, putting the average home sale price $233,669.
According to the association, the price in September 2017 was $217,742. That's nearly a $16 thousand increase.
The number of available homes have also decreased from 2,116 to 1,598 in the same time period.
"You've got about two months of inventory on the ground," Pugh said.
"A healthy market is considered around six months inventory."
Pugh said the effects of growth aren't restricted to the housing market.
"We have a lot of people coming in with all the jobs, and the workforce that's coming here to Huntsville, a lot of these people are coming here to rent. So the rental market is in short supply also," he said.
Real estate research firm Costar estimates Huntsville rents have risen by 6.5 percent since January 2018.
It states rent growth in third quarter 2018 has grown more than 5 percent since third quarter 2017.
The United States Census puts Huntsville's median gross rent from 2012 to 2016 at $750.
Pugh said people looking to purchase a home need to have a game plan.
"You need to be ready to move. You need to get your financing in order before you get out and start looking because if you're in a multiple offer situation, you need to have all your ducks in a row,"
He recommended talking to a realtor and avoiding as many contingencies as possible when putting in an offer on a home.
"If you're going to make it contingent on the sale of another home, that's going to hurt you," he said.
Pugh said real estate market goes in cycles, but Huntsville may be insulated by its rapid growth and attractive climate.
Copyright 2018 WAFF. All rights reserved.