Family planning for future care of Monrovia murder-suicide victim's handicapped son
Friends of the Pauly family are raising money online to help with cost of Scout's care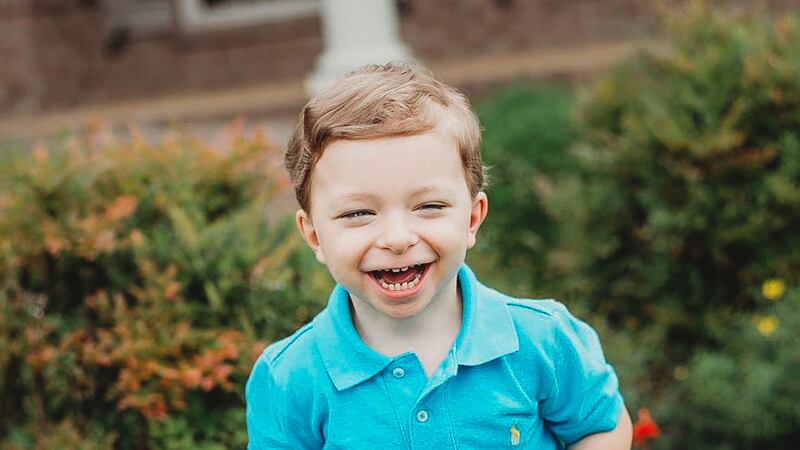 Published: Nov. 8, 2018 at 11:08 PM CST
MONROVIA, AL (WAFF) - Nearly one week since a tragic murder-suicide happened in Monrovia, friends and family are coming together for the 7-year-old son of the victim, Sunshine Price Pauly.
Family members say Pauly's son, Scout, has PACS1, a genetic disorder similar to autism. Because of the disorder, Scout needs full-time care, something the family is trying to organize, now that he is without his loving mother.
[READ MORE: Madison County therapist, woman dead in murder-suicide]
Scount's aunt, Jenn Preston, is the younger sister to his father, Steve. She says her brother is having a hard time explaining what's happened to his son.
"Gut-wrenching, I mean he was driving him to school and they were just around the area of where his house was and he just said I wanna go see Mom, I wanna go see Mom," said Preston.
She says her brother and Pauly divorced recently but had a very healthy relationship as they worked together to raise their handicapped son.
"He just said not right now buddy, I mean we don't really know what to say to him. We don't really know how much he comprehends what happened," said Preston.
Preston says Pauly was a devoted mother and worked with Scout 24/7 as his primary caregiver and teacher.
"We're trying to figure out where we go from here with you know child care, schooling, it's just everything is up in the air right now," added Preston.
Alison Bivens, a close friend to the family, is stepping in to raise money online for the cost of Scout's future care plan.
"Child care that Sunshine was providing, his father works full-time. So, now they're going to have to find a way for him to get child care for him everyday. And the therapy that he has to have and all the special care that he requires that his mother did the majority of," said Bivens.
If you would like to provide financial assistance to the family, click here. https://www.gofundme.com/love-for-scout?fbclid=IwAR1PeJNn_F7MWLy1Q9ec6jeyG3kVgRpt5nd9C3uAG3XYsqUDxL1_O0hGixo
Disclaimer: WAFF 48 News makes no guarantee that donations sent to private individuals will be spent in the manner specified in the post. Link to GoFundMe security FAQ: https://pages.gofundme.com/guarantee-faq/
Copyright 2018 WAFF. All rights reserved.