Person stabbed outside Captain D's in north Huntsville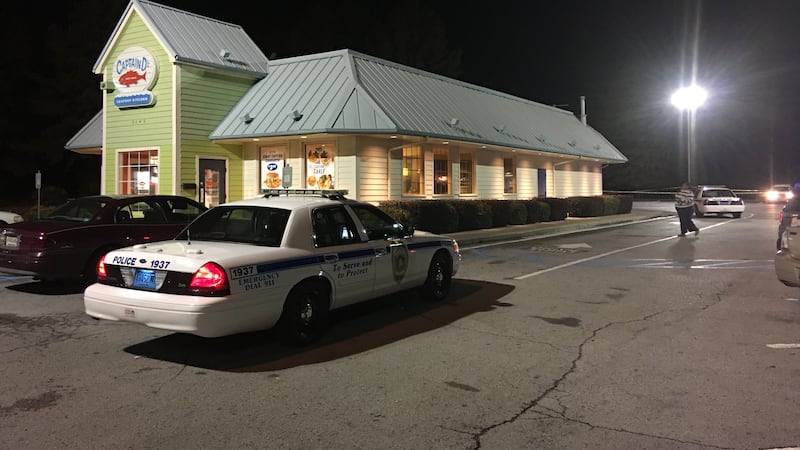 Published: Nov. 7, 2018 at 11:12 PM CST
HUNTSVILLE, AL (WAFF) - Huntsville police confirm someone was stabbed in the parking lot of a Captain D's Wednesday evening.
It happened at the restaurant off North Memorial Parkway near Sparkman Drive.
Restaurant management Mark Ferrell said police got to the scene very quickly and defused the situation, making sure employees and guests inside the dining room were safe. Investigators say a couple was inside their vehicle in the drive-thru line when they began arguing. That is when the woman suspect allegedly stabbed the man.
Police were near the area at the time and took her in for questioning. The man was taken to the hospital with a minor injury to his arm.
The manager says the restaurant has been robbed a couple of times in the past but never had an incident like this before.
"They talked to everybody, got witness statements, you know, made sure no one was hurt, they was checking on everybody. So the Huntsville police were very courteous and they were very nice. They came in and got the job done and they were out. And as I know the business stayed open, the inside dining room," said Ferrell.
"They had to close the drive through down for a little, while the CSI come get some evidence or whatever they had to do, but the business stayed open, the police were there the whole time. And I have the utmost respect to the Huntsville police. I really appreciate them," added Ferrell.
Copyright 2018 WAFF. All rights reserved.