Harvest couple arrested in car title-washing scam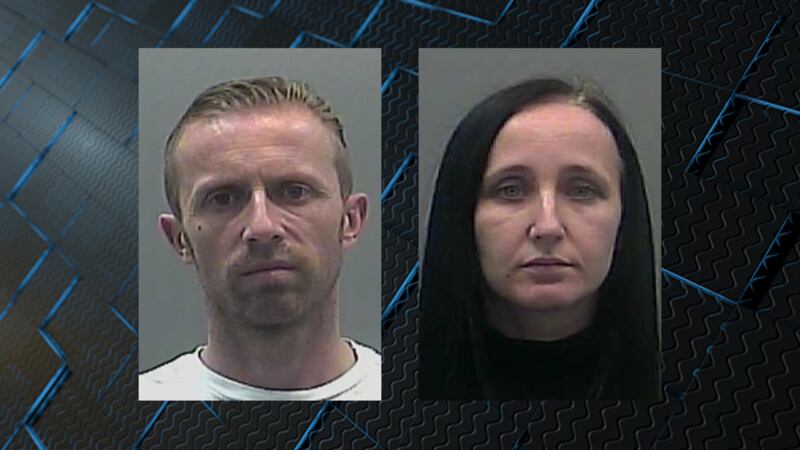 Published: Nov. 2, 2018 at 8:19 PM CDT
LIMESTONE COUNTY, AL (WAFF) - Limestone County sheriff's investigators have arrested a Harvest couple in connection with a recent car title-washing scam.
Andrey Shvets, 42, and Iryna Shvets, 35, are each charged with first-degree theft by deception, possession of a forged or altered title, and deceptive business practices. Both have been released from the Limestone County Jail on $8,500 bond each.
On Oct. 1, an investigator spoke to a family who believed they had been scammed into buying a car with a forged Alabama title.
According to the sheriff's office, the victims had met the Shvetses at their home in late 2017 to look at a 2016 Nissan Maxima that had been advertised online for $25,999. Investigators say Iryna Shvets met the victims in her driveway and told them she had just had a baby, and with four children the Maxima was too small for their growing family.
The victims asked if the Maxima had ever been damaged, and Iryna Shvets allegedly told them that a rock had cracked the windshield, which she had replaced. She allegedly said other than that the vehicle had never been damaged and that the title was clean.
When the victims purchased the vehicle, they received a clean Alabama title.
In June, the victim decided to sell the Maxima. After listing the vehicle online, the victim discovered that the vehicle identification number search revealed a salvage title history. The vehicle had been in an accident in Mississippi and was declared a total loss before the Shvetses purchased it.
Investigators say they quickly discovered a pattern with the Shvetses in the sale of many vehicles. They say the vehicle purchased by the victims is still listed for sale online by the Shvetses even though it was sold nearly a year ago.
Investigators executed a search warrant at their residence and collected a large amount of evidence, eventually obtaining arrest warrants.
Deputies contacted the Shvets on Thursday evening and arrested them without incident.
Investigators collected enough evidence to believe there are many other victims who may be unknowingly driving a total loss vehicle purchased from the Shvetses. If you suspect you may be the victim of a title-washing scam, you should first search your vehicle's VIN online for its history. If you have a clean title but a salvage or rebuilt history is attached to the VIN, contact law enforcement.
Copyright 2018 WAFF. All rights reserved.